Fairmont Creek Vacation Rentals offers a win-win for renters and owners
The company deals with "boutique" properties in Fairmont Hot Springs and Panorama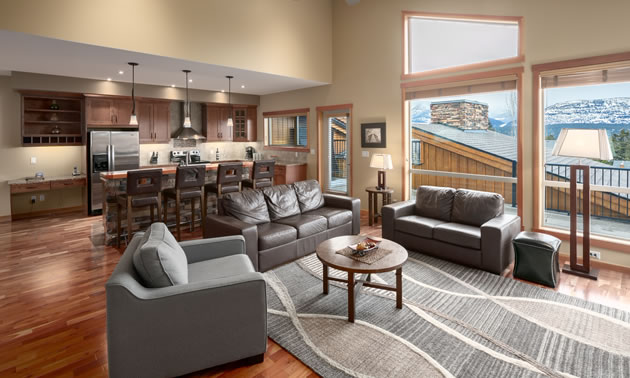 Deals that are a win-win for both parties are reasons to celebrate—and take a vacation!
Here's the deal. Owners of vacation homes can rent their property when they are not using it, thus maximizing their real estate investment.
Vacationers can avoid stuffy, cramped and impersonal hotels and instead rent accommodations that offer the comfort and amenities of home.
That win-win deal is what Fairmont Creek Vacation Rentals offers in Fairmont Hot Springs and Panorama.
"We are very selective of the properties we take into our portfolios," said Becky Green, co-owner of Fairmont Creek Vacation Rentals (FCVR) along with her husband, Ben. "These are 'boutique' properties."
From the vacationer's perspective
"Renting a vacation rental has changed over the last few years with online booking engines and social media," said Becky. "It has never been so easy—or perhaps overwhelming—for guests seeking the perfect getaway."
Vacationers to the Columbia Valley experience gorgeous landscapes and numerous recreational opportunities. And with assistance of FCVR, these experiences are paired with great accommodations.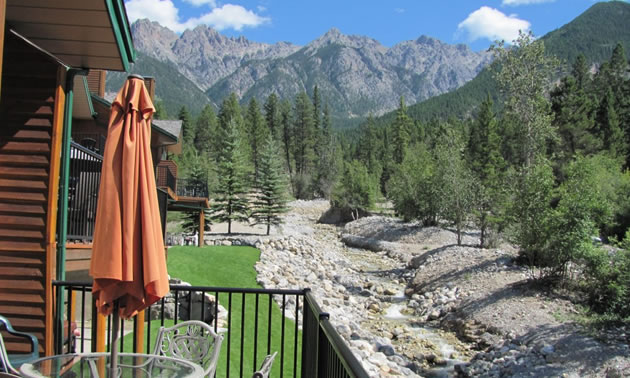 "With our dynamic pricing, availability of unique properties and knowledgeable team, we are able to match guests with the perfect place and price," said Becky. "With many properties in close proximity to each other, we specialize in multi-generational family and group getaways."
From the owner's perspective
Fairmont Creek Vacation Rentals works with owners of all types: private owners, fractional owners and investment property owners. For recreational property owners, FCVR offers an effortless means of earning significant rental revenues from their property when they are not using it themselves. And FCVR is a one-stop service.
"From property maintenance to housekeeping, marketing to 24/7 guest and owner support, Fairmont Creek provides all services, said Becky. "Our guarantee to owners is to provide a simple and stress-free solution for their investment/vacation property."
Better than working with Airbnb
We've all heard horror stories about Airbnb. Although they may be rare, they do happen.
FCVR diligently vets potential renters to protect its properties.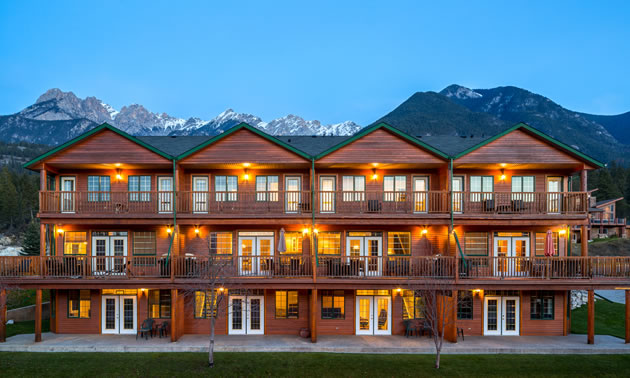 "Guests are responsible for following our booking policies, and our housekeeping and maintenance teams ensure your property is well taken care of," Becky said. "As a family business, we are personally invested in every property's success and we pride ourselves on long-lasting relationships with our owners."
For owners, all the work is done for them. FCVR's in-house marketing team delivers maximum exposure for its properties. Moreover, they partner with travel agents to increase success.
"We manage all guest communication—from decision-making to departure," said Becky.
For renters, there are benefits, too: finding a great place to stay. And the reviews speak for themselves, as Becky touts "our near-perfect reviews on TripAdvisor and Google."
By the seasons
For the Fairmont area properties, summer is FCVR's busiest season, followed by spring.
For Panorama, obviously winter is the busiest season because of skiing at Panorama Mountain Resort.
School holidays are always a busy time, when families with kids want to get away for a break.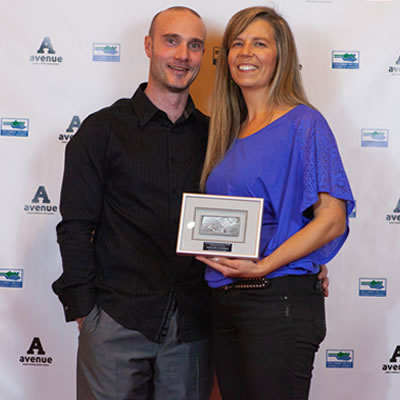 Its history and its award
Started in 1998 to manage the Marble Canyon Townhomes in Fairmont Hot Springs, FCVR has grown to manage more than 50 properties in Fairmont and at Panorama Mountain Resort. Ben and Becky Green began working in the business in 2013 and took over ownership in 2019.
"We are a family-run business that has grown to employ 15 full-time year-round staff," said Becky.
FCVR picked up the Small Business of the Year award from the Columbia Valley and Radium Hot Springs Chambers of Commerce Business Excellence Awards in 2019.
"We honoured our staff member Sofia at the Business Awards," said Becky. "She has been part of our housekeeping team for almost eight years and is our longest serving member of staff.
"Our team of staff is our biggest asset, going above and beyond to exceed our guest and owners' expectations."