Pay a visit to these wineries and vineyards in the Kootenay region of B.C.
Here's a list of the 8 Kootenay wineries and their agritourism options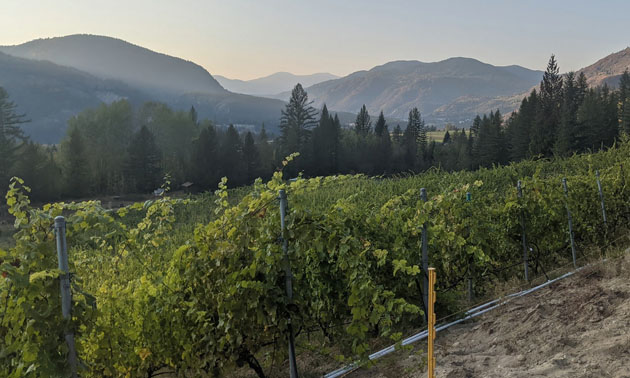 Real estate and wineries share an important feature—it's all about location! The Kootenays have a colder climate than British Columbia's famous grape-growing regions, such as the Okanagan. However, grape vines can grow here, and winemakers are slowly increasing in the Kootenays, creating a new emerging wine region in B.C. There are now eight commercial vineyards in the Kootenays.
These winemakers depend upon warm microclimates to grow grapes here and hence develop a Kootenay terroir—the characteristic taste and flavour imparted to a wine by the environment in which it is produced.
With its milder climate, Creston has been home to several wineries for many years. But vineyards are sprouting up in other Kootenay locations. The newest one is in Trail, opened in 2020. Their secret? Building their vineyard and business as a family labour of love.
According to the British Columbia Wine Institute, the most planted grape varietal in the Kootenays is Pinot Noir, followed by others including Gewürztraminer, Pinot Gris and Maréchal Foch. And with climate change, grape cultivation conditions will be changing and migrating north.
Whether you're looking for a local beverage, wanting to sample the Kootenay terroir or planning an agritourism visit, here's a list of the wineries (and two meaderies) in the Kootenay region. If you're planning a visit, be sure to check their websites or social media channels for information and advance tour bookings.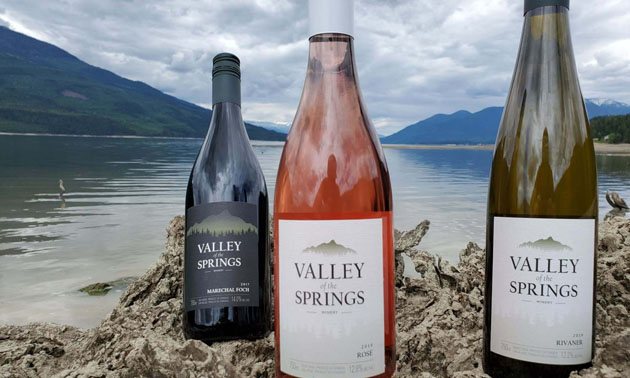 WEST KOOTENAY
Wineries in Nakusp
Where: 890 Alexander Road, Nakusp, B.C. V0G1R1
Good to know: The tasting room is open seasonally from May to October and by appointment in the off-season. After enjoying a tasting of 5 different wines on the scenic patio area, visitors can explore trails, have a picnic or hike to nearby Nakusp Hot Springs. A private bed-and-breakfast King suite is available for guests. The winery also offers wedding packages.
Valley of the Springs Winery does an exceptional job of describing their unique microclimate and terroir if you want to learn more about winemaking in the Arrow Lakes Valley. And this story explains how owners Jody and Brenda Scott started this first vineyard in the Arrow Lakes Valley.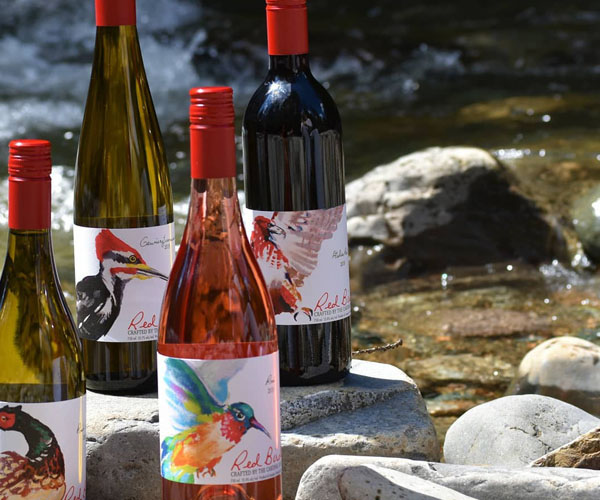 Wineries in Trail
Columbia Gardens Vineyard and Winery
Where: 9340 Station Road, Trail, B.C. V1R4W6
Good to know: In the Burl Tasting Room and Gift Shop, you can sample all the wines, including their award-winning De Jager's Port Style Wine.The venue, with its expansive view of the vineyard, is perfect for hosting small events up to 50 people. The winery can also host weddings. In the summer, the vineyard offers "Picnics in the Vines," featuring a basket filled with tasty goodies along with your choice of a bottle of wine. Visitors are also welcome to stay at the Grape Escape Guest House, featuring three different rooms decorated in an appealing shabby-chic decor. This story tells how South African–born Tersia and Ben DeJager ended up as owners of Columbia Gardens Vineyard and Winery.
Mountain Soul Vineyard and Winery
Where: 392 Columbia Gardens Rd, Trail, B.C., V1R 4W6
Good to know: This boutique family-run winery and vineyard is located on 21 scenic acres overlooking the Columbia River. Mountain Soul Wine products, including their line-up of Rose, Riesling, Chardonnay and Piquette vintages, are available at farmers markets across the West Kootenay as well as via online sale and local pick-up. Mountain Soul Winery recently celebrated their grand opening—visitors are invited to learn all about the new winery and relax on the scenic deck. Wine tastings are available Thursday to Sunday, 11 a.m. to 3 p.m.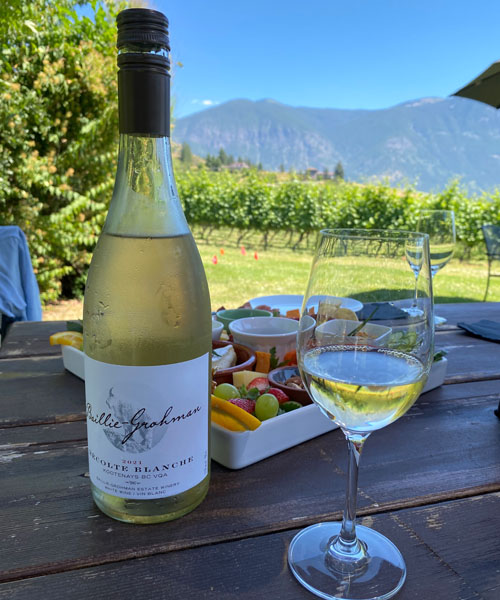 EAST KOOTENAY
Wineries in Creston
Where: 1140 - 27th Avenue South, Creston, B.C. V0B1G1
Good to know: The tasting room and wine store are open seasonally between Easter and Thanksgiving. Two specialized winemaker tours and tastings are available: Estate Tour and Tasting and the Winemaker's Tour and Tasting, which is a private tour hosted by the head winemaker. Summer events at the Baillie-Grohman Estate Winery include Food & Wine Pairings, yoga sessions in the vineyard and Friday night live music events.
Where: 1046 Lamont Road, Creston, B.C. V0B1G1
Good to know: Owners Shannon and Rémi Cardinal offer tastings and sales at the winery. The Red Bird Wine Club is a great way to ensure access to new and limited-production wines. This story tells of the owners' journey from eastern Canada to France to the Okanagan and finally to Creston to open the valley's newest vineyard.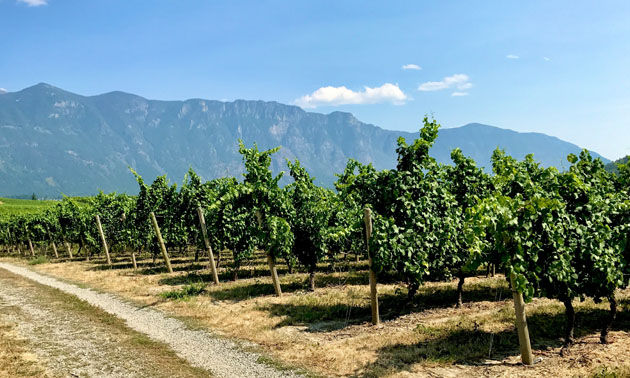 Skimmerhorn Winery and Vineyard
Where: 1218 27th Avenue South, Creston, B.C. V0B1G1
Good to know: This beautiful winery that overlooks the Skimmerhorn mountain range includes a tasting room, wine shop and Bistro. Wine tastings and a delicious charcuterie with locally-sourced ingredients is available on the outdoor patio overlooking the scenic vineyard.
Where: P.O. Box 204, Creston, B.C. V0B1G0
Good to know: JRD Farms is a mixed fruit orchard and vineyard. The farm's fruits go into all of the William Tell Family Estate products, which include hard ciders, Pinot Noir Sparkling wine and cider vinegars. One of the newest products on offer is the Sparkling Pear & Rose cider. The estate is open for private appointments only.
Wineries in Wynndel
Where: 5566 Highway 3A, Wynndel, B.C. V0B2N2
Good to know: This vineyard above Duck Lake was first planted in 2007 and now yields finely-crafted wine varieties, including Merlot, Chardonnay and Sauvignon Blanc. Wynnwood Cellars has a tasting room for visitors which is open seven days a week. This story explains the meeting of the two future owners of Wynnwood Cellars and how the vineyard was their joint destiny.