Cool climate? No problem. Arrow Lakes Valley grows its first winery.
A decade of hard work, research and perseverance has produced Valley of the Springs Winery in Nakusp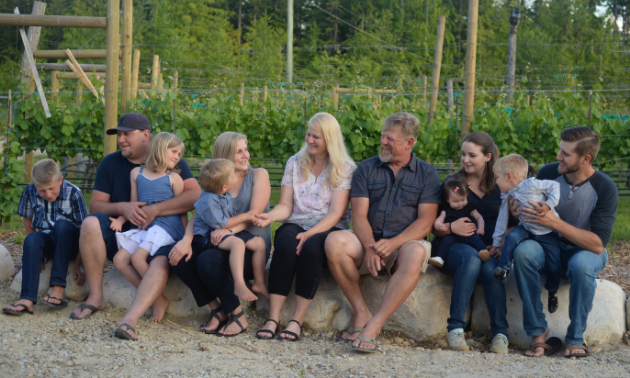 The Arrow Lakes Valley isn't known for its wine-producing potential, but that could soon change. The region's first winery, Valley of the Springs Winery in Nakusp, opened just last year. Not many thought the cool climate of the valley would be able to sustain a functional vineyard but that didn't stop Jody Scott from his dream of owning a winery in the area.
Jody only recently became a winemaker and viticulturist. He previously worked as a faller in the logging industry for over 35 years. During that time, he added a few rows of grapevines to his property, mostly for landscaping.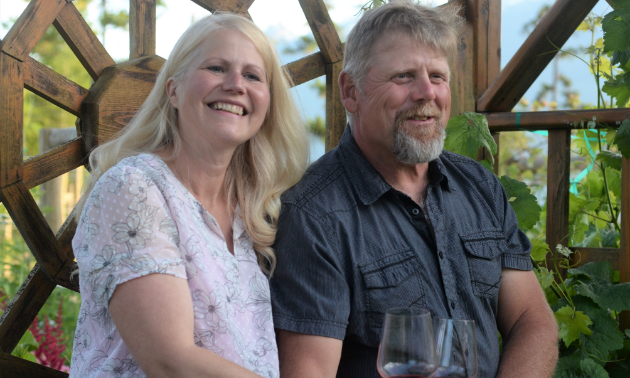 Jody connected with farmers who grew grapes in other cool climates like the Shuswap and Vancouver Island and even became a co-founder of the Arrow Lakes Grape Growers Society, which then completed a ten-year climate study of the region to determine the growing degree days, frost-free days and annual average temperatures. The study proved that there were multiple sites up and down the valley from Nakusp to Edgewood that were suitable for growing crops like grapes. After researching what types of grapes would grow, Jody started planting the rest of his unused land with vines.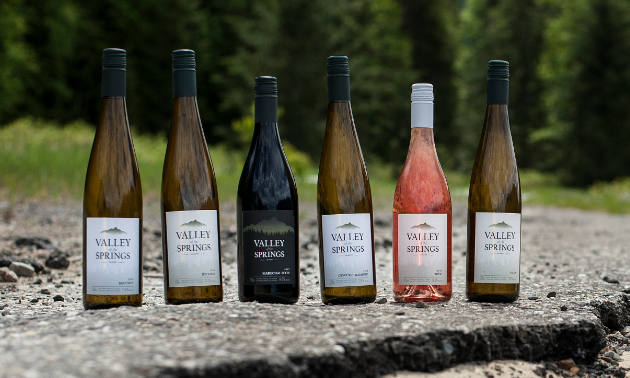 In 2010, when Jody was laid off from logging, he went back to school and completed the Vineyard Management certificate at Okanagan College in Penticton. He's been working towards this dream ever since.
Family, friends and helping hands
Valley of the Springs Winery is very much a family business. Chores and responsibilities—planting, pruning, harvesting, manufacturing, marketing, lab working, administration and sales—are shared by a large family unit.
"Our family has lived in the Arrow Lakes Valley for six generations now," said Stephanie Roger, worker at Valley of the Springs Winery and daughter of owners Jody and Brenda Scott. "We all pitch in—spouses, kids, extended family. We often have three generations out helping in the vineyard. It's just what you do when you have a family farm and want to see a new business succeed."
Home on the ridge
Valley of the Springs Winery is located at the family farm on a ridge above the Kuskanax Valley.
"The vista from the winery is breathtaking," Stephanie said. "From the tasting room, you can hear the rush of the Kuskanax Creek and see the expanse of the Selkirk, Purcell and Monashee Mountains and beautiful Arrow Lake. The original trail to the Nakusp Hot Springs—where tourists would go by steam wheeler and then horseback—ran right through this property. You can still hike to the Hot Springs from a trail near the winery. It is truly one of the most beautiful places—the best kept secret of B.C."
The secret's out, and now the region is ripe for the picking for other aspiring small batch producers of cool climate wines.
"The Arrow Lakes is a valley with a rich agricultural history and is the perfect place to promote agritourism," said Stephanie. "There are many unique micro-climates in our area to grow wine grapes. Agritourism offers an opportunity for economic diversification in a community that we have seen struggle for decades under the tumultuousness of the logging industry."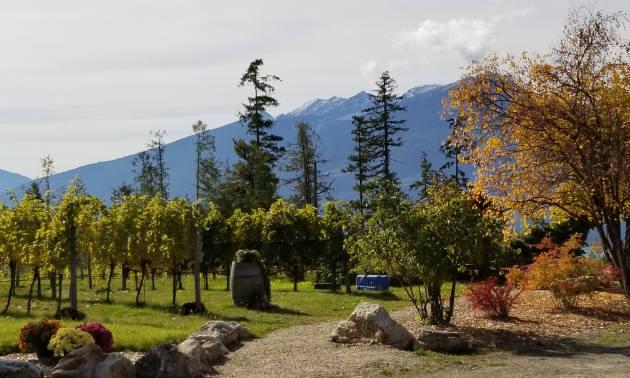 Valley of the Springs Winery produces terroir-driven wines that have a unique flavour indicative of the cool climate. Their most popular drinks are their 2018 Bacchus, 2019 white blend Vista, Marechal Foch and their new release, Pinot Noir Rose.
Reap what you sow
It took over a decade of hard work, research and perseverance for Jody Scott to realize his dream, and he didn't do it alone.
"Community Futures provided financing for the venture and the Columbia Basin Trust supported the Arrow Lakes Grape Growers Society Climate Study," Stephanie said. "We also have a big, supportive family, friends, neighbours, and a community who has supported and believed in us."