Engaging a community to support the economy
The Nakusp & Area Development Board has been listening and working hard to help grow business and lifestyle in their village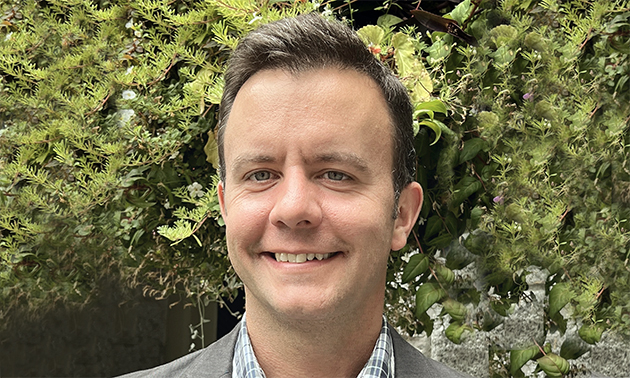 If you've ever visited Nakusp, set on the shores of the Upper Arrow Lakes, you'll probably know it as an attractive and friendly little village with fabulous hot springs.
And you'd be right.
But there is more happening in Nakusp than it might appear at first glance. We talked to Aidan McLaren-Caux about some of the things going on in his community.
McLaren-Caux is the Economic Development Coordinator with the Nakusp & Area Development Board (NADB). This volunteer board has been operating since 1989, and has been involved in many projects over the years.
"It's hard to encapsulate (everything that we do at the NADB) in one or two sentences," said McLaren-Caux. "Basically we engage with the community—community leaders, Regional District, CBT (Columbia Basin Trust), leadership organizations—to determine what the exigent priorities are for the community. Then we develop a strategic plan."
McLaren-Caux holds the only paid position with the board, although even his role as Economic Development Coordinator isn't quite full-time.
Despite having limits on both time and resources, the board keeps busy promoting economic development. Nakusp, and those who call the area home, have been lucky to benefit from the work of the board.
So what is the Nakusp & Area Development Board working on now?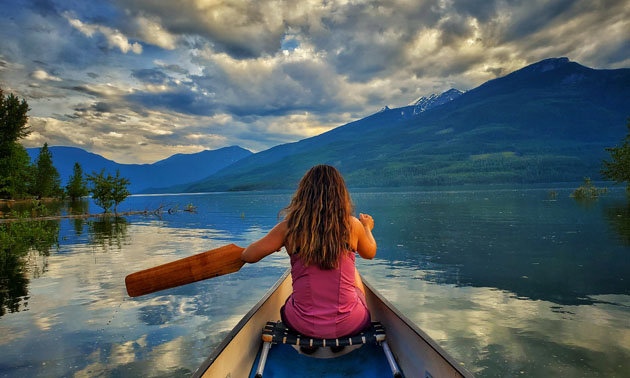 Growing an agricultural brand
In the engagements that the NADB has carried out over the past two years, agriculture has been identified as a priority for supporting the local economy.
"We have an agriculture committee that's got a lot of interest," said McLaren-Caux. "A lot of people are really passionate about it, so it's a very active committee. Out of that came Grow Arrow Lakes."
Grow Arrow Lakes is a branding and marketing initiative developed to identify and support agricultural products from the Arrow Lakes region. The brand, which is launching soon, will allow local producers to distinguish their products from those that were grown elsewhere.
Supporting forestry
Historically, forestry has been important to the Arrow Lakes region. However, over the past couple of decades, the industry has struggled through a number of challenges and setbacks.
With that in mind, the Nakusp & Area Development Board is supporting a small forest tenure capacity building project.
This initiative, currently in its third phase, is intended to help optimize the value from logs that are harvested from the area. McLaren-Caux explained it as a value-added project, as a way to see if it is feasible to bring additional value to forestry products within the region, thereby improving efficiency as well as economic advantage to the sector and the region.
Finding ways to work together
In collaboration with the municipality, the Nakusp & Area Development Board is working on a signage and wayfinding plan.
"That's kind of an interesting collaboration with the village, which should complement our recently completed downtown revitalization project," said McLaren-Caux. "All of this work that we do is about capacity . . . we try to collaborate with other groups."
Community engagement is a key part of the work that the board does. They carry out engagement sessions often—at least several times a year—where they meet with community members, leaders and organizations.
It is through listening well that they are able to identify priorities and focus on areas for economic development.
Housing challenges
Like many small communities, Nakusp faces a variety of challenges including limited resources and shifting industries. However, McLaren-Caux believes one of the biggest challenges for local business is something that is becoming too familiar throughout the province.
"The major challenge here—and we talk about this often at the development board—is the lack of housing," he said. "I don't mean affordable housing or seniors housing—just housing at all."
The limited housing available in the region has meant that businesses struggle to grow or to attract the employees and skilled individuals that are needed for growth.
Being so remote could also be considered a factor as well, said McLaren-Caux. But he believes that a shortage of housing is one of the major factors impacting local business.
Looking forward
Despite the challenges, McLaren-Caux believes that Nakusp is a fantastic place to live. He moved to the area thirteen years ago, and is happy to have found a place for his family to call home. Additionally, his work has allowed him to contribute towards a growing and flourishing community.
"What I'm really hopeful for and excited about is when my 10-year old kids finish university in the next 15 years, they can come back to a healthy and thriving community," he said.
High-quality internet has meant that different businesses and remote workers can thrive in places like Nakusp.
"If you like this kind of lifestyle like a quiet, small mountain town, I don't think you could find a better place," said McLaren-Caux. "You can basically do anything from anywhere. So why not do it from paradise?"