Talaria Footwear in Kimberley, B.C., is for shoe lovers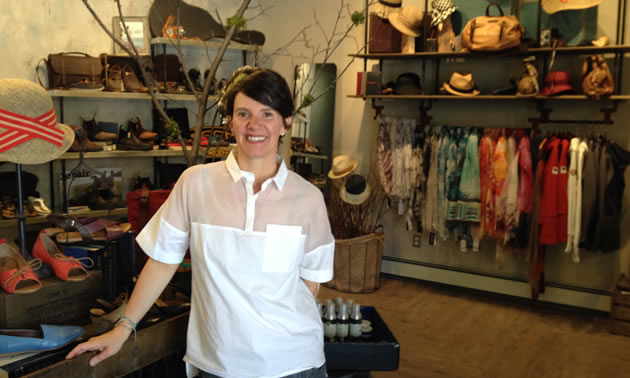 Celeste Needham was an interior designer and a yoga studio owner before moving to Kimberley. "What does Kimberley need?" she asked herself, and she kept coming back to a shoe store.
It took her three weeks to come up with the name—Talaria Footwear & Adornment, after the winged sandals worn by Mercury and other deities.
The boutique opened last fall and has been well received by men and women. "People are so happy to have quality footwear options in Kimberley and (near) Cranbrook," Needham said.
Brands include Cloud, Taos, Keen, Blundstone, Bogs and Birkenstock. Talaria is also the only distributor in the East Kootenay of A.S.98, the high-end Italian brand.