Regional districts score sustainability award with Accelerate Kootenays project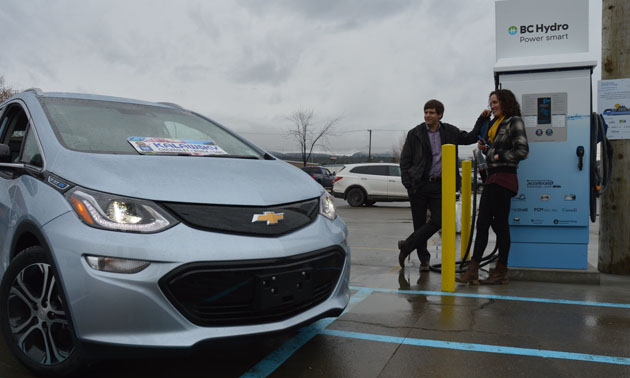 Three regional districts have been honoured with a 2020 Sustainable Communities Award from the Federation of Canadian Municipalities for their community-driven collaborative strategy to build a clean transportation network in the Kootenays.
Accelerate Kootenays is a two-year, $1.5-million initiative between the regional districts of Central Kootenay, Kootenay Boundary and East Kootenay with support from multiple partners. Winner of the Visionary Award, the project provides rural access to electric vehicle (EV) infrastructure with over 50 charging stations in communities across the region.
Recognized at the provincial, national and international level, the Accelerate Kootenays project has successfully demonstrated how regional governments and organizations can collaborate through strategic partnerships and generate long-term community change. An innovative and environmentally-sustainable initiative, the Accelerate Kootenays project has:
Effectively increased traffic at charging stations in rural regions, allowing existing EV users from farther distances to visit the Kootenay area
Reduced greenhouse gas emissions in the transportation sector
Strengthened economic opportunities for local businesses
Inspired the adoption of EVs by Kootenay residents, organizations and municipalities with outreach and education campaigns
Winners of the Federation of Canadian Municipalities Sustainable Communities Awards will each present a TED-style talk on their project at the 2020 Sustainable Communities Conference, held virtually from October 20 to 22, 2020. Winners in each category are also eligible for the Inspire Award, given to the project that best demonstrates creativity and innovation.