First bilingual youth Science & Tech Program launched in Kootenays by KAST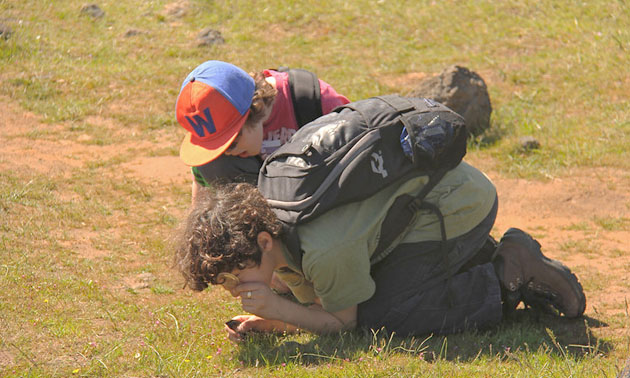 Science Literacy Week 2020—September 21 to 25—celebrates the influence of science in our everyday lives. Educators, schools, libraries and museums come together to highlight the importance and diversity of Canadian science. This year, as part of the celebrations, KAST in Nelson (Kootenay Association for Science and Technology) is launching its first-ever bilingual GLOWS (Growing and Learning Opportunities with STEAM) Youth Program.
With French as the second official language in Canada, KAST feels it's important to recognize and offer bilingual education to youth across the Kootenays. There are five Francophone schools in the region, along with French Immersion programs that are offered in each school district and two non-profit organizations to deliver services for the Francophone community.
"We are glad and grateful to see more regional bilingual activities being offered," said Lyne Chartier, Executive Director of the Association des francophones des Kootenays Ouest (AFKO). There is a strong need and interest for bilingual families. We really hope this innovative initiative will inspire more to come."
The bilingual back-to-school program—called BiodiversiTV Multimedia Learning/BiodiversiTV, une expérience éducative multimédia program—offers a unique learning experience for youth ages 10 to 18. Throughout Science Literacy Week, GLOWS will highlight five organizations in the Kootenays that preserve Kootenay biodiversity through a STEAM and career lens. Educator Toolkits will be available on September 16, 2020 to all registered educators, parents and community partners.
Toolkits include:
A daily email with a link to the highlighted organization's page on our website (the email will be summary style with learning outcomes identified)
BiodiversiTV video + PDF transcript
Pop quiz
Science Literacy Week activities + worksheets
Featured Faves: a curated list of relevant books, audio books, podcasts, Youtube channels, apps and websites
Science Literacy Week is a great opportunity for local community organizations to highlight the resources available through the Educator's Toolkit, and supplement them with their own resources. A Community Partner Engagement Toolkit will also be available to public and school libraries, visitor centres, youth groups, museums, nature centres and more.
To register for the BiodiversiTV Multimedia Learning/BiodiversiTV, une expérience éducative multimédia program, and to receive the toolkits, participants need to register online at www.kast.com/scienceliteracy or www.kast.com/culturescientifique.