Kimberley welcomes the Treehouse Toy Co.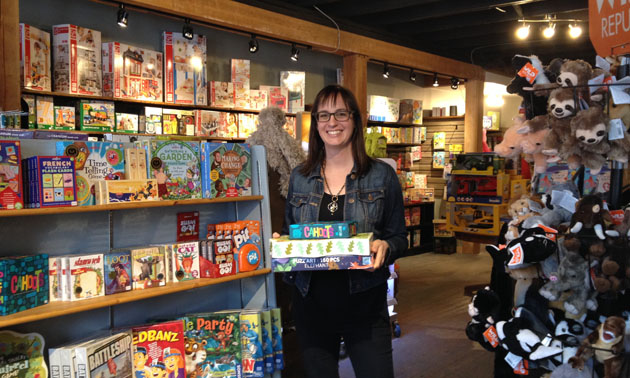 What did Kimberley's Platzl lack? A homegrown toy store!
Zoe and Sheldon Ferguson opened the Treehouse Toy Co. on November 16, 2018.
"When the space was for rent, we had many conversations about what the Platzl needs," said Zoe. "Continuously the concept of providing something for children came up. The growing demographic of young families inspired us."
Big and little toys for all ages abound in the store. "We have baby products, toys for toddlers and kids, and board games and puzzles for adults," Zoe said.
Her favourite toys are the STEAM toys, which teach kids about science, technology, engineering, art and math.
Shoppers of all ages are embracing the store with zeal. "We love watching the kids come in the store . . . their faces light up with joy," said Zoe. "People are so happy to have a local toy store with such a variety of games, puzzles and toys."
How can you not be happy in a toy store?