Cranbrook welcomes Cobs Bread with open mouths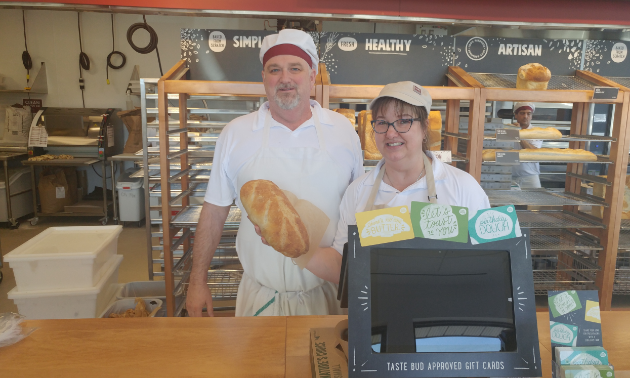 Rod and Tamara Duggan are the owners of the new Cobs Bread Bakery franchise in Cranbrook. This full-production artisan bread bakery will be a welcome addition to the city. "There isn't another scratch-made bakery in town," Rod said.
Asked for his credentials to run the store, Rod said, "I eat bread. I'm a carboholic."
To get their staff ready for the store opening on March 28, Rod said his bakers need to practise with live product. That means every day at 10 a.m., loads of people line up at the doors for free samples. Donations to the SPCA are accepted for the free booty.
Once in full production, the shop will feature a full line of breads as well as sweet and savoury treats. Hot cross buns are now in season.
The reception to the new bakery has been "off the hook," Rod said. Many people know the Cobs brand from other locations so the Cranbrook site has a built-in customer base.
Rod said the search for a location lasted over a year until the spot occupied by Quiznos opened up at 1225A Cranbrook Street. This prime location is arguably the city's busiest intersection.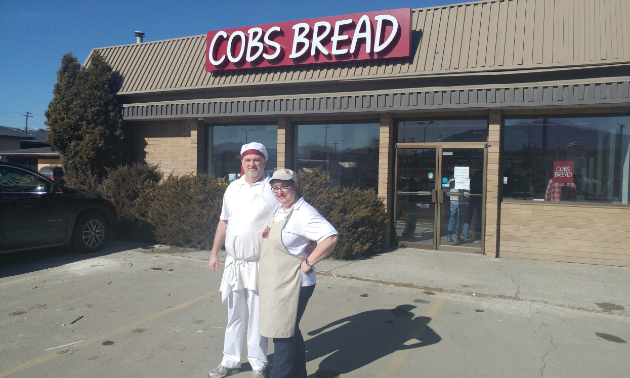 The franchise's best sellers are the ham and cheese croissant and the high-fibre white bread, which tricks the pickiest of eaters, Rod said.
Cobs Bread never sells day-old products. Instead, all unsold products at day's end are donated to schools and nonprofit organizations.
Rod said he has learned that "the more you give back, the more you get."