An alpine B&B at the base of the Kimberley Alpine Resort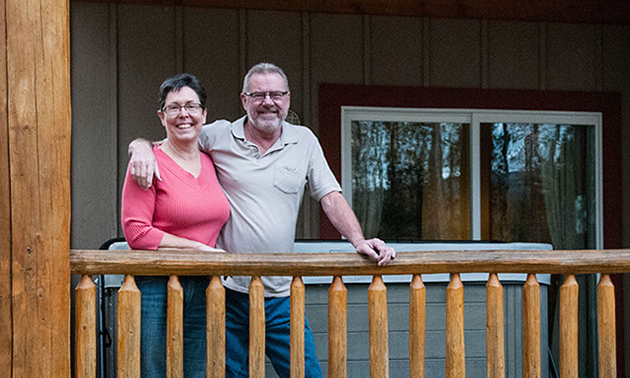 The one-year-old bed and breakfast at the base of the ski hill in Kimberley may be just the fourth B&B in town.
That's according to Lorne Knutson, co-owner with his wife, Gail, of B&[email protected]. And that helps explain why the couple, transplanted from Ontario, are so busy in their semi-retirement role as hosts of this alpine suite. While visiting family in the city, the couple abandoned plans to open a B&B on Salt Spring Island. "The more we were here, the more we fell in love with the place," said Lorne.
The suite can sleep six and features all the standard amenities including a full kitchen, a gas fireplace and a hot tub.