Reach your pinnacle
Pinnacle Pilates in Fernie encourages Kootenay residents to stay fit and healthy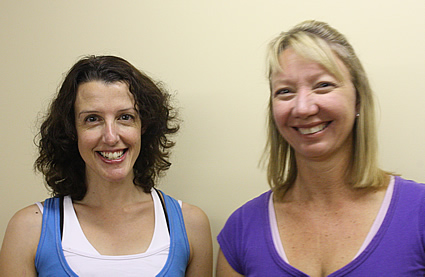 Louise Wight started Pinnacle Pilates two and a half years ago, and already the business has proven to be a rewarding pursuit. Along with her colleague, Carolyn Acason, she offers matwork Pilates classes up to six times a week from their downtown Fernie location.
Wight discovered her affinity for Pilates when she was in Perth, Scotland, about six years ago. She was impressed by the benefits of this popular form of exercise and saw improvements to her physical and mental well-being within a relatively short period of time.
"I was longer and leaner, had better posture and felt very confident," said Wight. "I was hooked. With the help of my instructor I started to look into instructor training with Stott Pilates in Toronto. The whole process of studying, completing the course and practice hours along with the final exam took over a year to complete, but when clients come to me after a class and tell me . . . the positive impact that Pilates has had on their life, I know it was all worth it!"
What is Pilates?
Pilates is geared toward strengthening the core abdominal and back muscles and at the same time providing a balanced workout. While it is a famous activity of choice for top athletes and Hollywood celebrities with toned physiques, it can be easily customized to suit people of all fitness levels.

"We run small classes so that each client can benefit from our full attention," said Wight. "We also offer private instruction for people who would like their own personalized program. Although our classes are matwork-based, we often add Pilates props such as toning balls and Flexbands, to make the workout more fun and challenging. We have recently added Bosu's (balance training balls) to our repertoire as well—there really is something for everyone."

For more information about Pinnacle Pilates and to see a class schedule, please visit www.pinnaclepilates.ca or email [email protected].