A blossoming business
Tilia Botanicals in Creston has been doing exceptionally well, and there are plenty of plans for the future.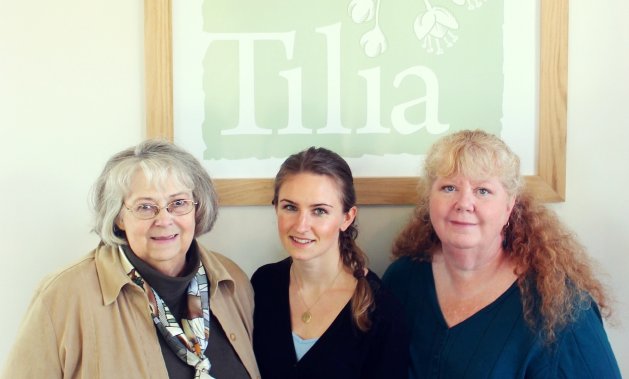 Since opening earlier this year, Tilia Botanicals has been bringing a variety of products and services to the Creston Valley. Co-owners Ginger Fulop, Jessica Shearer and Rachel Beck are enthusiastically engaging with the community—promoting herbal knowledge and wellness. The products are created with quality ingredients and have been well received by customers.
"The blending bar has been the most popular product at Tilia," said Shearer. "It seems that people really enjoy getting actively involved in the process of making their own products."
"The community has been incredibly supportive of the undertaking," said Beck, "and they keep thanking us for creating a place they can get healthy options for their whole lifestyle. We are so fortunate as a new business to have this support."
The addition of this new business has highlighted the local trend toward natural medicine and greater well-being. It is giving customers an opportunity to take control of their own health, with qualified professionals on hand to advise them on the safest and most effective products.
There are also plans for future events and learning opportunities, as the centre will become a gathering place for those who seek more knowledge about plant medicine and holistic health.
"I would like for us to hold many more classes to promote a strong sense of independence in the community," said Shearer. "I'm most excited about the fun events we plan to offer. Children's birthday parties, girls' night out, bridal showers and other events to book are sure to be a blast."
"We hope to continue working with organizations in our community to create collaborative projects that are unique to our valley and not only benefit the Creston area but will attract tourists to the area," said Beck. "We have a partnership now with the College of the Rockies to co-sponsor education programs and are also working with local growers to have them produce some of the herbs we use in our business."
The owners are proud to see the positive response they have received from the community and the broad range of customers who come through their doors. One of the key features of Tilia is the personalized service, enabling customers to create customized products to suit their specific needs and desires.
"We can customize things for an individual's needs," said Beck. "Whether it is a custom medicinal formulation made in our dispensary or a household cleaner for a specific need, we can work with a customer to create a unique product for them. And best of all they know exactly what is in it and that it is from the best possible ingredients and safe to use. At our shop, people know that they are special and unique and that they are guaranteed the best organic or ethically sourced products that we hand-make ourselves."