Customized creations to beautify your home
Appletree Woodworking in Cranbrook provides gorgeous custom pieces to give any space a wow factor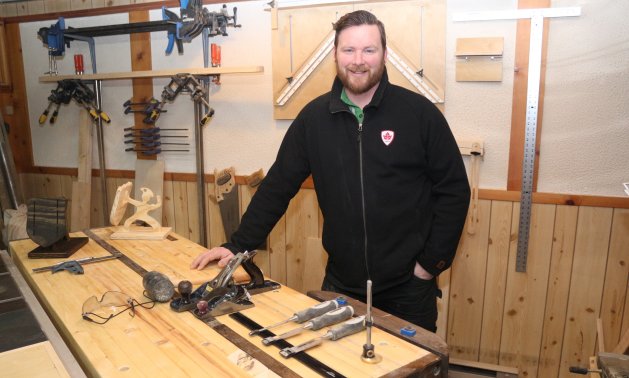 When Dan and Sarah McGifford opened Appletree Woodworking last July, they really found a niche in the community. The husband and wife team offers quality custom wood products out of their Cranbrook-based business, with Sarah heading up the home decor division.
"Currently we have furniture, home decor and custom sign divisions in the company," said Dan, "but we will expand the line-up to include products as clients request them. So far the majority of our business has been custom-made dining table sets, large cedar signs, and as we only just started the home decor, we have offered custom-made rustic tree ornaments for the Christmas season!"
A highlight of Appletree Woodworking is the way customers can take an active role in the creation of their pieces. This personalized service really makes the company stand out, as every product is tailored specifically to the individual.
"We give our clients the ability to take an idea and bring it to life," said Dan. "By building each piece and hand-crafting it to exactly what the client wants, we ensure you are getting a one-of-a-kind product."
The McGiffords are proud to call Cranbrook home, and contribute to the Kootenay region with their impressive work.
"The beauty of this area allows us to draw inspiration every time we walk out our front door," said Dan, "but the true beauty in a community is its residents. We would just like to thank all of our clients for giving us the opportunity to bring our idea to life and making this first six months a success!"
You can follow Appletree Woodworking on Facebook and Instagram, and keep checking for a brand new website that should be up and running in early 2015, complete with a portfolio.