Pique your interest
Having been a Kimberley staple for six years, Natural Attraction is a store that reflects positive energy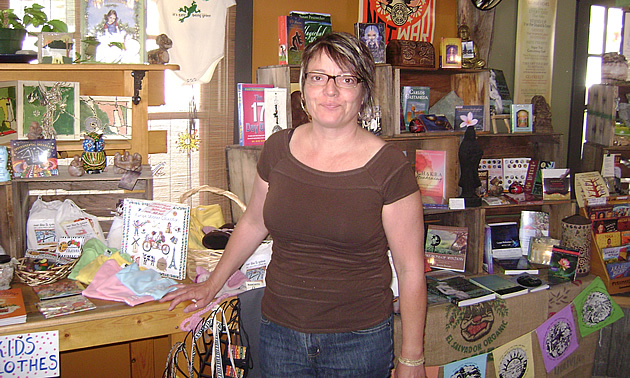 As owner Christine Besold will tell you, Natural Attraction is more than just a store. This thought-provoking shop in Kimberley has an eclectic blend of merchandise, ranging from fair trade clothing for both men and women to natural body care products and jewelry. You can also find CDs, essential oils, yoga and meditation tools, books, accessories and more.
"My goal is to offer environment- and people-friendly products," said Besold. "About 80 per cent of our products are organic, pesticide-free and/or fair trade."
The store also boasts a premium coffee and smoothie bar, where the popular organic and fair trade Oso Negro brand coffee (a personal favourite of the owner) is served. Loose leaf teas are also available at the beverage area, and you can order up a natural fruit smoothie made from scratch with real fruit.
Besold points out that a visit to her store is just as much about the ambience as it is about the merchandise.
"The unique setting of the building, our well-trained staff and our serene atmosphere make a visit to Natural Attraction a relaxing and unique experience," she said.
Natural Attraction has been in business for six years, and is an established favourite in the Kimberley community.
"Kimberley is a beautiful place to live," said Besold. "We have everything here: nature, a wonderful community and great people. The small-town character of Kimberley is inviting and . . . people are friendly and open. The Platzl is a wonderful place to bring people together and take a break from rushing around."
Natural Attraction is located at 145 Spokane Street in Kimberley, B.C., and can be reached by calling 250-427-4349 or visiting the company Facebook page.