Holistic healing
Wildflower Wellness promotes a healthy body and mind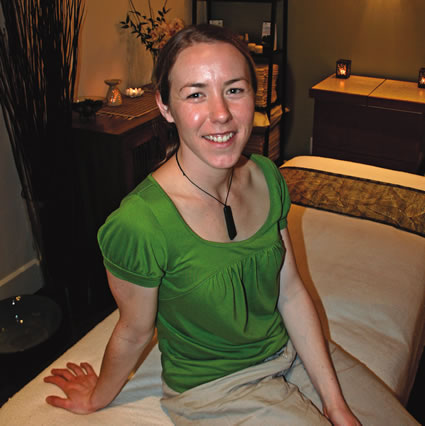 At Wildflower Wellness in Revelstoke, B.C., owner Marissa Moore has developed an authentic Canadian spa. Located in the Taproot Yoga Studio, the spa is designed to be environmentally friendly and to support local commerce. It includes furnishings built by local craftsmen, and Moore makes a conscious effort to use sustainable and natural product lines whenever possible.
Moore also draws from several different traditions in order to create a total-body healing experience for her clients.
"I offer a wide range of massage and body work," said Moore, "including reflexology and traditional Thai massage, and a complete list of beauty and day spa services. The focus of each treatment is to bring balance and bliss to each individual."
Having studied at the Australian College of Natural Medicine in Brisbane, Australia, Moore has a diverse and extensive knowledge base. She incorporates jade stone therapy, chakra balance techniques and traditional First Nations healing methods and ingredients into her treatments.
"Revelstoke is more focused toward living a healthy lifestyle and caring for our beautiful surroundings," she said. "I wanted to provide the community with a place to escape the stresses of everyday life."