Green designs with the environment in mind
This design and drafting company in Kimberley, B.C., makes green building solutions accessible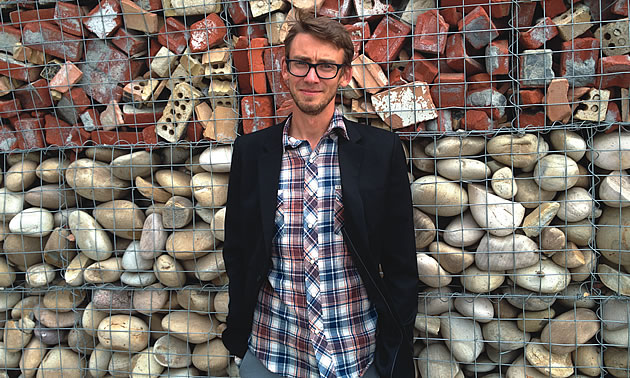 Architectural technologist Brian Leeb has owned Sustainable Spaces Design and Drafting in Kimberley for six years. His company provides full design and drafting services, as well as architectural renderings and design consultation for both residential and light commercial projects.
Leeb is an instructor in the College of the Rockies' Natural Building Program, and prides himself on owning an eco-friendly business—something that makes him an ideal fit for the Kootenays.
"Sustainability can obviously refer to construction materials, energy demands, water usage and site responsibility, but it is also how well a building responds to its owners' lifestyle and its community," said Leeb. "We approach each project as a unique opportunity to explore creative solutions in order to create beautiful spaces that our clients love being in."
Leeb has noted an increase in clients who want green building solutions. He lists various reasons for this, including reduced energy costs, an improvement in the owners' personal health and environmental stewardship.

"We believe that with smart design, these goals can be met in any project," he said.
As a business owner living and working in Kimberley, Leeb said that the local community is the most rewarding aspect of his chosen location. After having gone through the journey of building himself a successful venture and seeing it thrive and grow, he had some inspiring words of wisdom to offer.
"Keep an open mind, and don't be afraid to push yourself—or to allow yourself to be pushed!"

To find out more about Leeb and his projects, visit the Sustainable Spaces website.