Get grounded in the West Kootenay
This cozy café in Nelson has menu options to suit every dietary need and flavour preference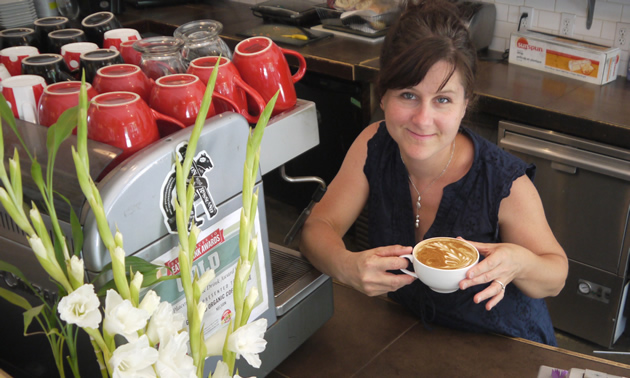 Sasha Kitch took ownership of Grounded, an Organic Coffee House over five years ago, but had worked there for more than seven years. She proudly serves up some of the smoothest espresso in town, utilizing the popular fair trade and organic brand Ethical Bean.
"Ninety-nine per cent of our food is locally made (and) with the best ingredients possible," said Kitch. "We offer a variety of wheat-free and gluten-free options as well as locally made gelato. And all that served by the friendliest staff in town."
The Grounded team contributes regularly to the community, taking part in silent auctions and other events to benefit the residents of Nelson. The staff even donate 10 per cent of all tips to local charities, and Grounded hosts a yearly fundraiser for the Kootenay Kids Society.
"Most importantly, we strive to be a friendly and welcoming café and to have a positive impact in people's day-to-day lives," said Kitch, "of course, while serving outstanding products."
Kitch has found her niche in the city of Nelson, and she enjoys the friendly citizens and community spirit.
"I have lived in many places but never felt at home—until I came to Nelson," she said. "People here have such a great sense of community—such pride in their city. People are caring and involved. If someone wants to, they can make a difference—even being just a small café owner! Plus, have you seen the view from Grounded?"
Check out the Grounded website, visit the café at 616 Vernon Street in Nelson, or call 250-352-1712.