Building the bond
Quality socialization from an early age helps these pups enjoy a long and happy bond with their families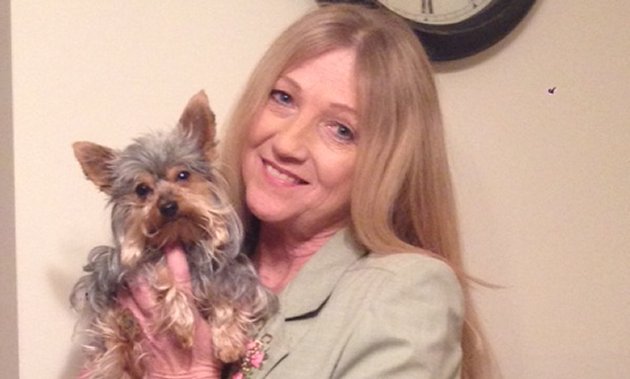 Cathy Smith-Clark has been involved in dog obedience training since she was a girl of 14 living in Moose Jaw, Saskatchewan. She spent the following 30 years teaching dogs, eventually bringing her expertise to Fernie, Sparwood and Elkford. She currently owns and operates Fernie Puppy School.
Smith-Clark offers a set of six puppy training lessons each spring and fall for junior puppies (aged two to four and a half months) and senior puppies (aged five months to a year.) Her seasonal classes are held at the seniors care home in Fernie, where she has incorporated her training with the centre's pet therapy program.
"I have been presenting these classes for seniors to watch in Fernie for 20 years," said Smith-Clark. "They feed puppies treats from their wheelchairs and walkers. Thereby puppies learn to love people in wheelchairs and are not afraid of them during their future life. I (also) take a collection of well-trained, soft, fluffy, gentle animals on pet visits every month. Dogs, angora bunnies, doves, baby puppies and kittens and now I take a trained ragdoll cat. I started at the Fernie Hospital, then the Tom Uphill Home, and now the ten-years-new Rocky Mountain Village."
For the past 12 years, Smith-Clark has also been doing private house calls for people seeking personal pet training. Her specialty is early puppy education, which focuses on the important first 16 weeks of a canine's life.
"If you train right the first four months, and keep up positive training, you will have a great dog for life," she said. "(Just as) a child's personality is set by the time they are approximately four years old, a puppy needs extreme proper socialization the first 16 weeks of their life. So a puppy owner must do serious daily socializing to help their new canine family member be well-adapted to society. After that time, the window of socialization closes. There is still hope after that age; however, it is now retraining, more carefully. And it takes a lot longer."
In addition to her standard training methods, Clark-Smith has taken three clicker-training courses and also delves into photography and art in her spare time. She has travelled extensively and offered courses all across Canada, but she loves the Kootenay lifestyle.
"I love living and working in the Kootenays because it is incredibly beautiful," she said. "The people here are all so wonderful. There's no place like it—and I have been all over the world."
She also offers family pet training classes that teach the whole household how to interact with and guide their four-legged family member. Her goal is to help dogs and humans enjoy a long, happy life together.
To find out more about Fernie Puppy School, call 250-423-7257.