Another step in an ongoing journey
After opening Motion Yoga Center in Creston, B.C., Lucka Hegerova has had an eager reception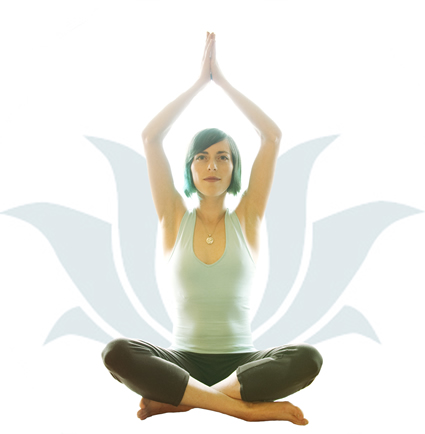 Lucka Hegerova has opened Motion Yoga Center in Creston, B.C., and is already making a positive impact on the community.
Hegerova has been attracted to the yogic lifestyle since she was a teenager, and her path to becoming an instructor has been an inspiring one. After having spent much of her life in Creston, she was eager to spread her wings.
"After high school I spent years travelling from city to city across Canada and in Europe," said Hegerova. "My travels always pointed towards yoga—I would go to yoga studios and learn from teachers in whatever city I happened to be living in."
While she was in Europe, Hegerova took the opportunity to become a certified yoga instructor. She continued her studies when she returned to Canada, and was accepted into a three-year course that added to her continuous education.
A healthy activity
Many of us know about the physical health advantages that come with practising yoga, such as flexibility, stamina, strength and body awareness. However, there are more intrinsic benefits that can also be gained from this form of exercise.
"Yoga encourages us to always do our best," said Hegerova. "Even if you have done a posture a thousand times it doesn't matter. Every time is different, every time you observe your body in its present condition—which is always changing. Yoga should not be done mechanically but with awareness, and this practice spills over to all aspects of life."
Bringing fitness to the community
The centre was a good fit for Creston, and locals have been enthusiastic about the new addition.
"We have quite a few talented teachers and dedicated students," said Hegerova. "As soon as there was a studio, people started coming out of the woodwork, so I think it shows that people are excited about new places to go and new activities to do."
One of the most enticing aspects of yoga is that most anyone can enjoy its benefits. Hegerova pays close attention to each of her students to ensure they are moving through the postures correctly and that they are listening to their bodies.
"You don't have to be in great shape to do yoga," she said. "It is very accommodating to all levels of students. It is great for anyone who wants to limber up, relax, build strength and calm the mind."
For more information about Motion Yoga Center, visit www.motionyogacenter.com, email [email protected] or call 250-402-3570.