Salmo rising
Salmo, B.C., has an inspired, energetic and committed spirit.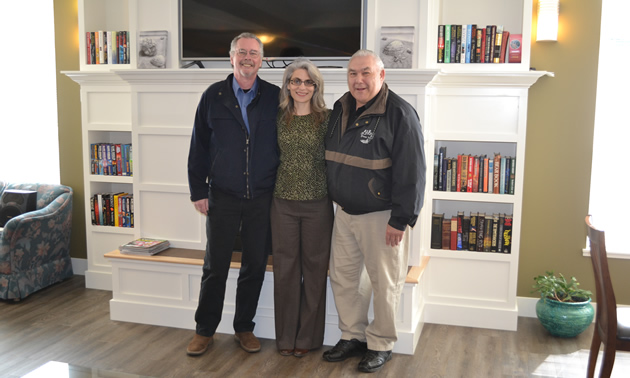 "Salmo is a bit of an undiscovered gem," said Diane Kalen-Sukra, the newly appointed chief administrative officer of the Village of Salmo, B.C. "We are the hub of the West Kootenay and have so much to offer our residents and visitors. We are a village of volunteers—co-operation and partnership with community groups is how we roll as a village."
Kalen-Sukra became familiar with the Kootenays through her work there in 2003-2004. She and her family fell in love with the area, its community-minded people and its acceptance of a wide range of lifestyle philosophies, and they moved from the Lower Mainland to Salmo in January 2013.
A dream with a backbone
"There's so much promise here," Kalen-Sukra said. "People are dedicated to building and protecting and developing this self-contained little community."
Case in point: When a new high school was built, rather than abandon the old high school, the community got together and repurposed the building and its equipment. Some of the equipment from the school was reallocated for a community music studio. The high school itself became the Salmo Valley Youth & Community Centre, a facility where activities are offered to engage the youth and the rest of the community as well.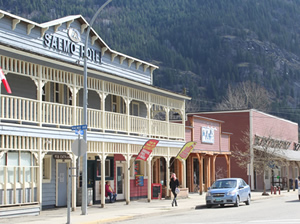 Salmo has restaurants, churches, a health centre, a brand new high school, a children's centre, a new 28-unit supported living facility and other good social services. It also has Shambhala, a world-famous music festival that runs for five days every August.
"The community is now embracing Shambhala," Kalen-Sukra said. "It's a large festival and the organizers are innovative and committed to managing it well—it certainly adds to the summer economy."
Moving ahead with assurance
Kalen-Sukra has high praise for Salmo's new mayor, Stephen White, and the council.
"The mandate of the new council is to meet the requirements of the community charter and ensure the Village is well positioned to deliver quality services into the future," she said. "We've initiated an audit of all services and infrastructure, development of a new asset management plan and a review of bylaws for compliance with the charter, total implementation of an updated records management system and education of staff—just moving like a very professional little machine."
There's a big high school reunion planned in Salmo for July 3, 4 and 5 this year, for the classes of 1960 to 1980. Grads returning to Salmo will certainly see some changes and some growth, but they will also see that the community has retained some of its best features: its beautiful surroundings, its peace and quiet, its engaged populace and its affordable property values. It's possible that these features will tip the balance for some and result in a permanent return to their hometown.