The best of both worlds
Commuters are discovering the benefits of Kootenay living firsthand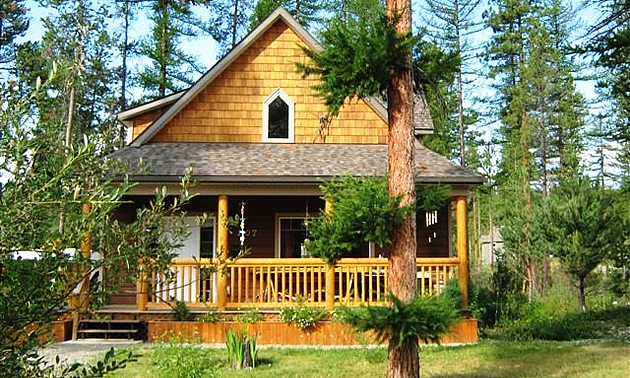 With the arrival of Integra Air, more people are exploring the concept of a Kootenay lifestyle. The recreation, shopping, tourism and other perks of living in our area are enough to tempt people into commuting from their jobs in Fort McMurray and other Alberta locations—giving them the best of both worlds.
"The housing prices have been declining since mid-2008," said Joanne Kitt, managing broker for ReMax Caldwell Agencies. "The listing numbers have been way up for the last couple of years and that brings the prices down. That appears to be stabilizing now."
Kimberley has attracted many commuters who work in Alberta, but crave the sanctuary of the Kootenays. One good reason for this is the cost of living. The average sale price for homes between August and November 2011 has hovered around $196,000—and according to Kitt the rental rates are still affordable. In contrast, the cost of living outside of the Kootenays can be much higher.

"One of our recent buyers that is commuting said he is way further ahead to fly back and forth—and he bought a high-end house," said Kitt. "You can get a really good house in town or on an acreage for between $300,000 and $500,000. The interest savings alone over a five-year term between a $300,000 mortgage here and a $500,000 mortgage in Fort McMurray would be close to $50,000 (with identical criteria on payments, amortization and term)—more than enough financial motivation to commute."
Integra Air's schedules also save time for commuters. No doubt we will see more people coming to the Kootenays as a result of this convenient option. Combine this with financial savings, and the wonderful Kootenay lifestyle, and you have a winning formula.
"I grew up in the area and love it here," said Kitt. "We do tend to take it for granted that we live in such a beautiful area. Once you have experienced life in the Kootenays, you can't imagine living anywhere else."