Top unique businesses for sale in British Columbia's Kootenay and Columbia Valley regions
In the mood for a career or lifestyle change? The Kootenays have a wealth of business opportunities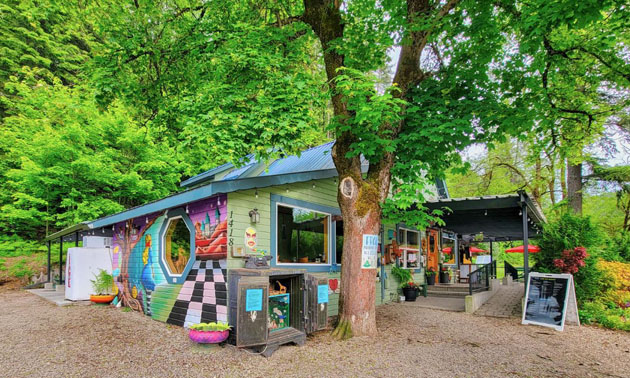 At the end of every year, Google releases its Year in Search, a compilation of the top terms and questions searched for throughout the previous year. For 2022, "change" was the most searched theme across the globe. Change, of course, looks different for everyone. A new style and haircut might be more than enough change for one person, while another person yearns to overhaul their entire lifestyle and career.
If you're on the hunt for change in this new year, you might want to have a look at these unique businesses that are currently for sale in the Kootenay and Columbia Valley regions.
There are many reasons one might consider making the leap into business ownership: the freedom to carve your own niche, the ability to practice a long-held passion or skill and make money doing it, flexibility to set your own schedule. Or maybe you just want a challenge.
Whatever the reason—if you're in the mood for change—check out our list of unique, one-of-a-kind business opportunities.
East Kootenay: Businesses for sale
Unique business for sale in Cranbrook:
Wine and beer-making business, $585,000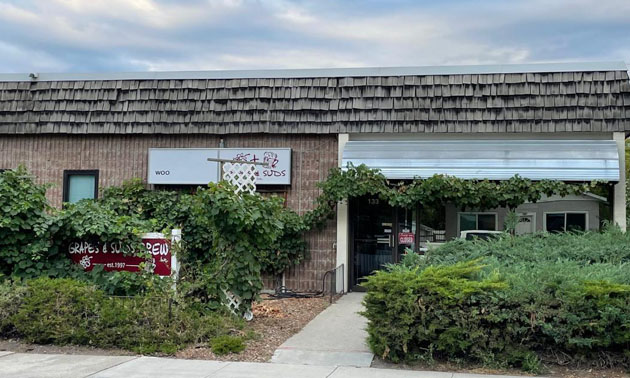 If you're a beer and wine-making aficionado, then this might be the perfect opportunity for you. This well-established business already has a loyal customer base, so the hard work is done for you. The building and land are included in the sale of this on-premise brewing business. All you need to do is bring your passion and knowledge for fine wine and beer.
Unique business for sale in Creston:
Established Chinese/Thai food restaurant, $149,000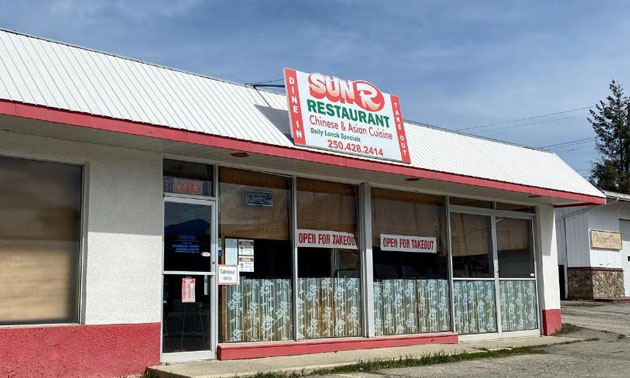 Here's your chance to make your mark on the local culinary scene. This well-known and popular restaurant is located in a great location in downtown Creston. The business includes equipment and inventory and the current owners are even willing to stay on and train the new owners if needed.
Unique business for sale in Golden: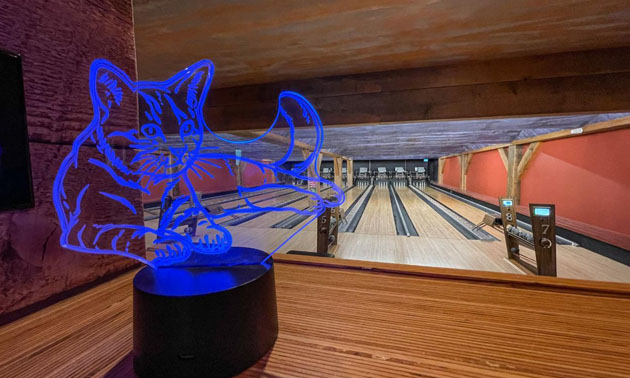 If bowling is right up your alley, then this recently updated and refurbished business might interest you. Situated next to Spirit Square in downtown Golden, Alley Cat Bowling is ready to roll—all it needs is an owner with vision to make it into the community hotspot it's meant to be.
Unique business for sale in Invermere:
Lemonade and Kettle Corn business, $10,000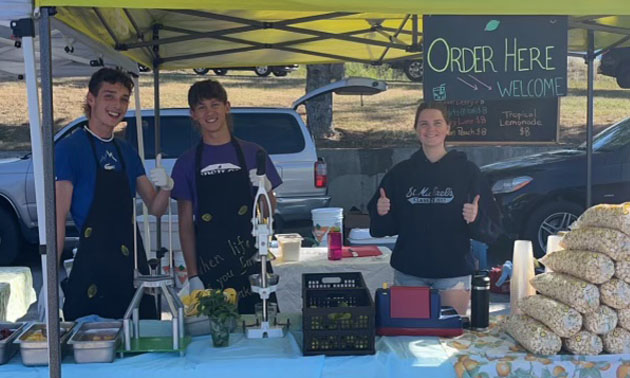 When life hands you lemons, make lemonade! This well-known business is a weekly attraction at the seasonal Invermere Farmers Market. This low-key opportunity might be a great way for a newcomer to the region to meet the local community or act as an extra source of income. All equipment and training is included in the sale.
Unique business for sale in Kimberley:
Ice Cream shop in the heart of the Platzl, $59,900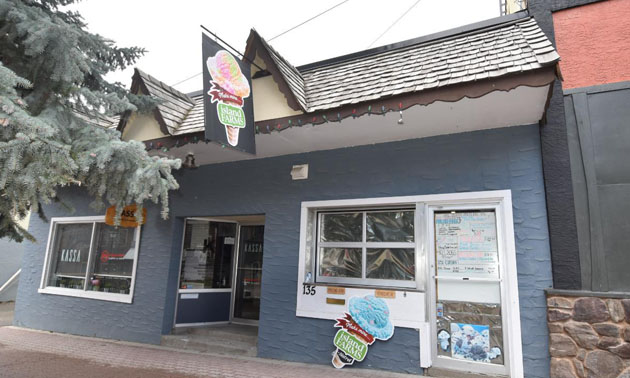 This extremely popular little snack hut and ice cream shop is a busy place in the summertime, popular with both tourists and locals. Situated right in the heart of Kimberley's Platzl plaza, the business is well-established with over 17 years in the community. The shop includes all equipment and a full inventory list.
West Kootenay: Businesses for sale
Unique business for sale in Castlegar:
Garage door installation/repair business, $199,900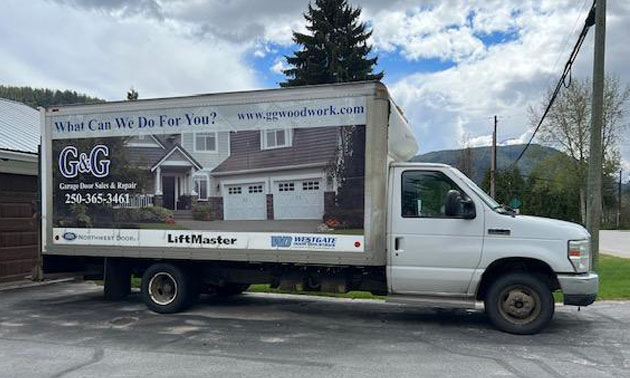 Be your own boss with this well-respected and successful garage door business that has been operating in the Castlegar region for over 40 years. A full inventory list is available upon request.
Unique business for sale in Grand Forks:
Thistle Pot Gift store, $699,000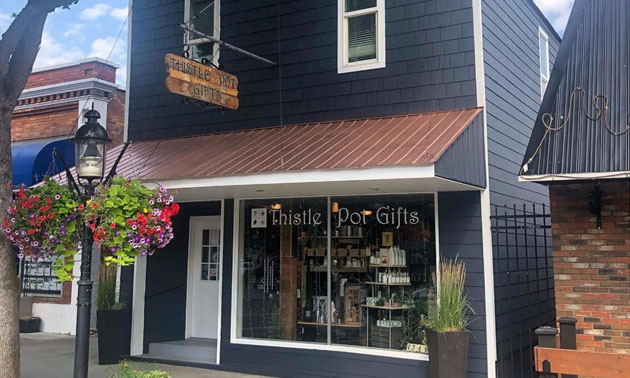 This wonderfully whimsical little gift store is housed in a heritage building in downtown Grand Forks and has been in operation for over 22 years. The building was completely renovated in 2006 and features over 1,700 sq. feet of retail space. Bring your creative ideas and make this popular store your own.
Unique business for sale in Nelson: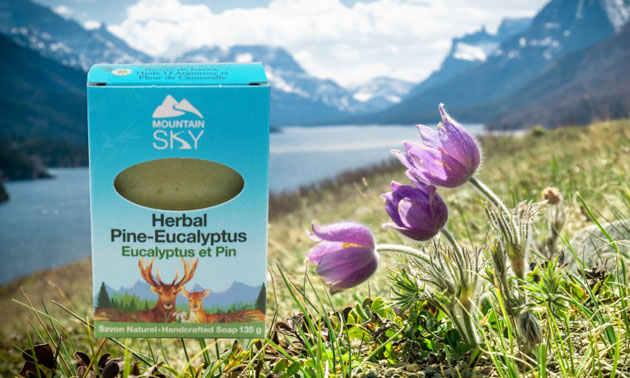 Mountain Sky Natural Soap is a family-owned business founded in 1993. Already established with a distribution network and key retailers in place, the only thing you need to do is bring your passion, dedication and ideas to continue growing this business. The equipment, recipes, trademark, customer list and goodwill, plus retail and wholesale websites are all included with the sale. There is also an option to buy the facility and 2.2 acres of land for additional financing.
Unique business for sale in Slocan/Crescent Valley: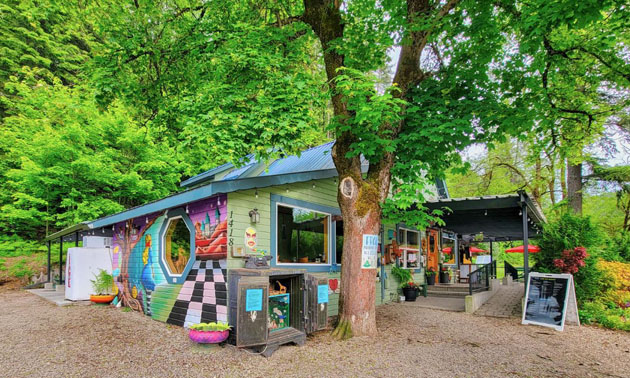 Bright, colourful paintings and murals decorate the outside of this iconic and incredibly popular cafe, located in Crescent Valley. The one-acre property includes a completely refurbished building, plus a one-bedroom, one-bath apartment upstairs that currently runs as a vacation rental. Beautiful gardens, a stone patio and a fenced yard and play area for children complete this unique and successful business.
Unique business for sale in Trail:
Sewing and alterations business, $39,000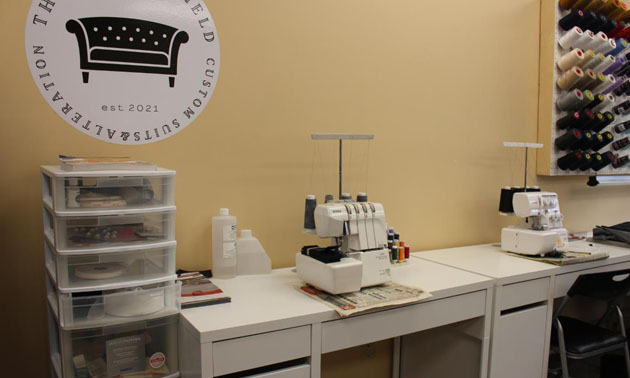 Button up a deal on this established sewing and alterations business in downtown Trail. Perfect for the person who loves sewing, quilting and fabric arts, there's a huge opportunity for expansion with this business. The sale includes all furnishings, shelving, sewing machines, dressing room, notions and more.