Nelson's building boom brings record-breaking construction and developments
The value of permits issued has been steadily increasing since 2018, thanks in part to the proliferation of multi-unit dwellings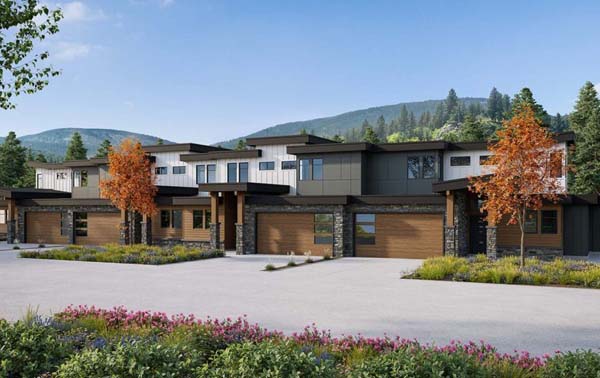 Building developments in Nelson are currently experiencing unprecedented boom times, with the number of ongoing construction projects reminiscent of the early heydays of mining in the 1890s.
The past two years have seen record-breaking numbers of development permits issued, especially when it comes to multi-unit dwellings like apartment buildings and condos. The city has several large, high-profile projects in the works, including a new long-term care facility located on the former Mount St. Francis hospital site. Judging by the number of building permits issued for the first two months of 2023, this year is also shaping up to be record-breaking for the Queen City of the Kootenays.
Check out our list of the top commercial and residential developments currently underway in the region.
Shoreline - Culos Developments
Building is expected to commence early this year on the Shoreline project, located at the former Kutenai Landing site beside the Chahko Mika Mall. The multi-phase project is being undertaken by Mike Culos of Culos Development in Kelowna. Slated to be built over four years, the development will eventually include 85 units, comprising a variety of townhomes, garden homes and condos. Options will include two- and three-bedroom floor plans, roof-top patios, double garages and more. Plans for the Shoreline project also call for commercial space and a marina.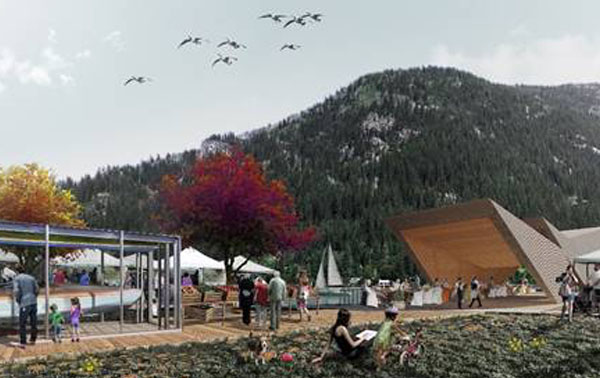 Hall Street Pier Project
The Hall Street Pier Project represents the final piece of the city's Stores-to-Shores downtown revitalization project and is slated for completion in July 2023. Work commenced at the site last May with the deconstruction of the gazebo and demolition of the old pier structure. Once completed, the newly designed community space will feature new floating docks and decking, a shade canopy, wider walking surface, additional seating opportunities and a swimming amenity area. There will also be a special display building that will house the historic Ladybird speed boat, which was famous in the 1920's for setting speed records on Kootenay Lake. The pier was originally built in 1894 and was initially known as the City Wharf—since that time, it has undergone several changes, including previous demolitions and reconstructions in 1947 and 1986.
Nelson Health Campus
Construction on the Nelson Health Campus, a new long-term care building that will provide 75 publicly-funded long-term care beds started last May, with the project slated to be completed by September 2024. Located on the site of the former Mount St. Francis hospital site, the new facility will feature private bedrooms with en-suite bathrooms, patios and secure, outdoor courtyards for the enjoyment of residents. The modern, spacious design will include dining and activity spaces, as well as integrate on-site community health services such as clinical care, mental health and dental care.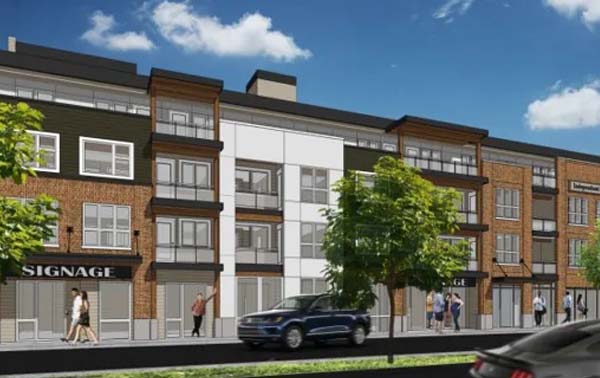 Vernon Street seniors housing project
Construction has started on the Vernon Street seniors housing project, designed for active retirement living in a resort-style community. When completed, the six-storey building will offer 125 well-appointed suites in studio, 1 and 2-bedroom configurations. All the suites will feature a spacious kitchenette, as well as safety and accessibility enhancements throughout the units. Other planned amenities in the building include a separate dining area for residents, recreation rooms, a bistro area and on-site hair salon. The units will be available on a lease basis, with assisted living services provided by nurses and other staff on-site for those residents who require additional care. Secure, underground parking is planned for the lowest level, with commercial and retail space available at street level. The project is being managed by Kelowna-based company Vendure Group.
514 Victoria - luxury condo suites
Situated just a block from historic Baker Street in downtown Nelson, the 514 Victoria project features 46 luxury condo units in a five-storey building. Offering the best in contemporary living, the 1 and 2-bedroom suites feature high-ceilings and open floor plans in a bright, airy space. Dedicated parking spaces and storage for bikes, skis, paddleboards and other recreation equipment is on-site. Pre-sales for the luxury units opened late last year and many suites are already sold.
Nelson Civic Centre Revitalization Project
The Nelson Civic Centre was built back in 1935, but has not seen any significant upgrades since that time. That is about to change with planned upgrades and renovations to the aging facility soon to commence. Focus will be on three different aspects of the project: accessibility upgrades, low carbon and heritage renewal and renovations to the Civic Theatre. Budgets have been approved for the project, and consultation with the prime designer and refinements and updates to the project documents will follow. As of this writing, there is no concrete date for commencement of the project.