Could the Bavarian City become a Viking village?
The RavenStone Project, a historically accurate permanent Viking village, is scheduled to open in 2020 in the East Kootenay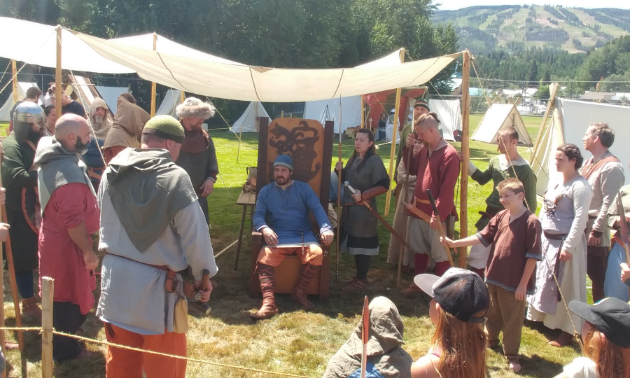 On the heels of another successful Kimberley City Bakery Medieval Festival comes a battle-cry of an announcement from organizers Eric and Michelle Forbes.
A historically accurate, permanent Viking village is currently in the works in the East Kootenay. The Viking village is code named the RavenStone Project and is being led by an organization called Silverhorse. Work is underway to establish an appropriate location for the 40 to 60 acres necessary for the settlement somewhere in the Kimberley-Cranbrook area. Columbia Basin Trust, Tourism BC, Community Futures, and local, provincial and federal governments have already been enlisted to raise funds for this project and try to find the ideal plot of land to place it.
The proposed settlement is scheduled for completion in 2020 and plans are to keep the tourist attraction open year round with about 50 people set to live onsite to help run the village, farm the land, raise animals, work with metal and silver, and perform weaving, sewing and cooking tasks the way they would have been done during the Viking age.
Keep up with the RavenStone Project by following the group on Facebook.