Do you have a grab-and-go emergency kit?
Are you ready to leave your home or business on 15 minutes notice?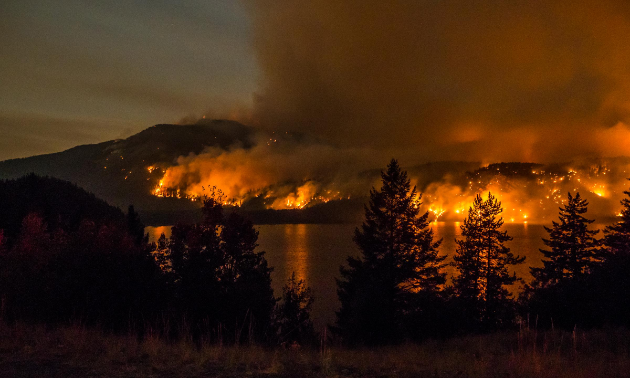 Last year's drought throughout B.C. led to a historically devastating wildfire season. Much of the province was on edge, while some people had to evacuate their homes and leave at a moment's notice. Hopefully, this summer will be different. In the meantime, we can be proactive by preparing for the worst by building an emergency kit.
An emergency/survival kit is a package of basic tools and supplies prepared in advance as an aid to survival in an emergency. A basic emergency kit should have enough supplies to last three days (72 hours).
Make sure your kit is easy to carry and everyone in the household/workplace knows where it is. Keep it in a backpack, duffle bag or suitcase with wheels, in an easy-to-reach, accessible place, such as your front-hall closet.
Separate some of the supplies in backpacks if necessary. That way, your kit will be more portable and each person can personalize his or her own grab-and-go emergency kit.
Here's what you'll need to have an adequate emergency kit:
Water—have two to four litres of water stored away per day for every person in your group
Food that won't spoil, such as canned food, energy bars and dried foods (replace once a year)
Flashlight and batteries
AM/FM radio
Medications
Seasonal clothing
Blanket
Cellphone charger
Pen and notepad
Personal toiletries
First aid kit
Extra pair of glasses or contacts
Cash, travellers' cheques and change
Local map with your family meeting place identified
Whistle
Manual can opener
Extra keys for your car and house
Important family documents such as identification, insurance and bank records
Emergency plan—include a copy in your kit as well as contact information
If this sounds too daunting, there's always the option of purchasing an emergency kit rather than preparing your own. It's quick and easy to buy an emergency kit. The Canadian Red Cross has a kit available to buy on its website. The Salvation Army also has a standard kit as well as a car kit available for purchase on its website.