Skookumchuck Pulp Inc. celebrates 50 years in operation
For 50 years, economic driver Skookumchuck Pulp Inc. has provided employment to the East Kootenay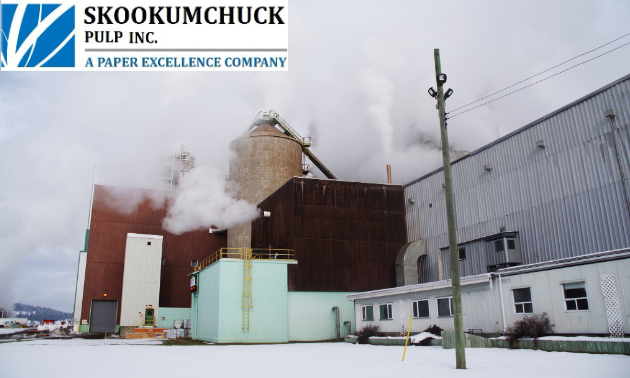 The story of Skookumchuck Pulp Inc. is one of survival, flexibility and proactivity. For the past 50 years, Skookumchuck has endured and adapted to whatever challenges it faced.
"This is quite a nice story here," said Curtis Jeffrey, human resources manager at Skookumchuck Pulp Inc. "There are lots of mills around Canada that have shut down because they couldn't be cost-competitive or address the environmental issues."
Gavin Baxter, Skookumchuck's general manager, elaborated. "A mill this size doesn't survive these days," he said. "There have been many mills throughout B.C., Canada and North America of this size that have closed down because they couldn't make it. They couldn't keep going because the costs were too high. We're probably one of the smallest mills in British Columbia but we've been able to stay competitive."
So, how does this little-mill-that-could manage to keep chugging along at age 50 when similar-sized mills have stalled? Ingenuity.
"We've figured out how to make it run," Baxter said. "This mill was originally designed for 350 tonnes a day. We're currently running at over 800 tonnes a day. It's the original pulp machine too. We've been able to push the equipment to get the pulp we've been able to get."
Financial foresight
Getting the most out of the machinery doesn't work if it's neglected. Thanks to strong leadership, Skookumchuck's operations have never fallen into disrepair. "We had some visionaries over the years," said Baxter. "Back in the Crestbrook days, Stewart Lang was CEO. He's the one that said, 'We need to renew the assets here.' We've been able to rise to the challenge by putting capital in over the years to replace and fix up equipment. When we look at how we need to be a little more innovative to reduce our costs and improve the operation to make us cost-competitive, we've been able to do that. Pulp is an industry where if you don't keep up with the times and keep changing and improving, you get left behind very quickly."
In it for life
Functional equipment and solid management aren't enough to keep a mill in operation. Finding and retaining a skilled workforce is one of the major reasons Skookumchuck is still in operation today. "When you have people coming and going all the time, it's really hard to get the right culture or get people to care about the place," Baxter said. "When you get long-term employees, they care about what goes on. They're interested and engaged. People come and they stay. It really becomes part of their life. It's not just a job. That's been a real boon for us. People have been a big part of our success."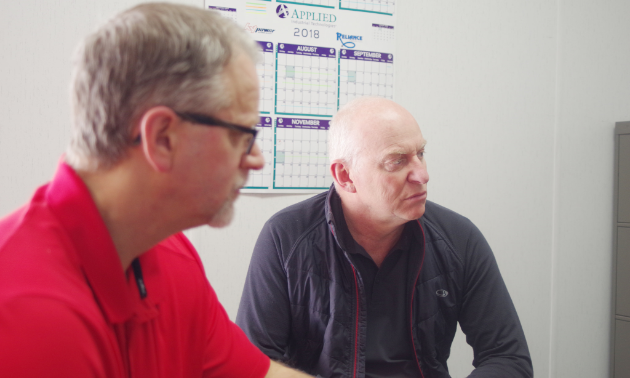 Another reason for Skookumchuck's continued success has been its spot on the map. As we know, living in southeast B.C. is a great place to be. "It's a great location—that's why we stay around," said Baxter. "If you like all the recreational possibilities—summer and winter—you can't beat it. Plus, it's a good place to raise kids. We're starting to see second- and third-generation people working here."
Setting sail via sea and rail
Skookumchuck is a softwood kraft mill. The pulp that is created within its walls is northern bleached softwood kraft, which is used mainly for tissues and paper towels. Skookumchuck's pulp is produced in bales that are wrapped up and loaded onto rail cars. The pulp travels to Vancouver via train and then overseas by boat to Asia—China and Indonesia in particular.
"Tissue and paper towels is a huge, growing market," said Baxter. "As third-world countries become not-so-third-world countries, people start to buy toilet paper. The per-capita usage of these products goes up. Right now the market is very strong, but it's a cyclical market. We have to be able to weather the storms and be flexible."
Funding the Kootenay economy
Besides producing a lot of pulp, 50 years in business also means that Skookumchuck has dished out some serious dough. "For payroll, you're looking at $28 million a year in salaries—times it by four for services," said Baxter. "It's supplied employment for a lot of people and put a lot of money into this valley over the years."
"We're one of the highest-paying employers in the area," said Jeffrey. "Our people are all financially secure."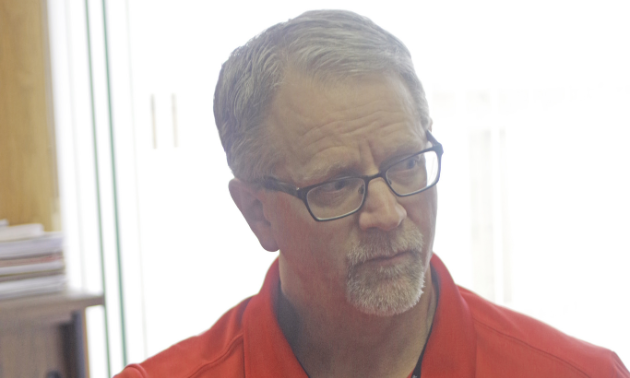 Once a year, Skookumchuck sets aside a 10-day period so they can shut down the mill and do maintenance on their machinery. "That's a huge cost for us," Baxter said. "We try to minimize the cost and downtime as much as possible." During that week-and-a-half span, between 200 and 300 contractors and specialists fix and repair whatever needs to be looked at. "We try to use as many local contractors as we can," said Baxter.
Here's to 50 more
A 50-year anniversary is a big accomplishment no matter how you slice it, especially for something as cyclical and challenging as a pulp mill. Even after reaching such a monumental milestone, don't expect Skookumchuck to hang up the hard hat anytime soon. "I'd love to see this place around for another 50 years," said Baxter.