High-quality housing for Golden
Vidorra Developments is bringing much-needed rental housing to Golden, B.C.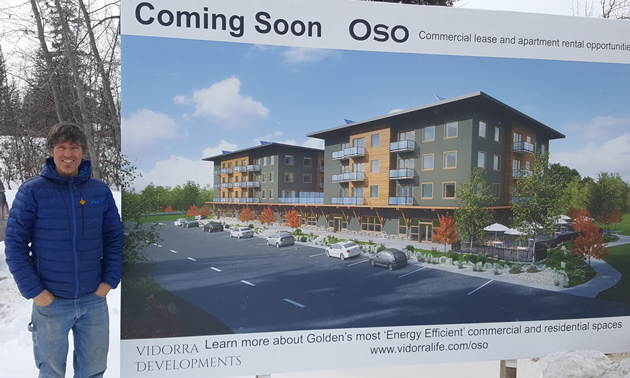 Ned Johnson of Innovation Building Group is taking steps to help with the housing shortage in Golden, B.C. He's in the process of obtaining permits for a mixed commercial and residential building near Golden's downtown area for a project called Oso.
"There's a tremendous shortage of market rental apartments in resort towns, especially," Johnson said. "We want to do more of a long-term investment, to put back into the place we call home and create comfortable, sustainable and economically viable homes for people to live in. We're building the apartments under our development company, Vidorra Developments.
"We want to create places for people who want to come and enjoy the mountains like we do, and share it with us. Creating more density and more people living in town is a benefit to all of us who run businesses. One of our main drivers is to support the economy."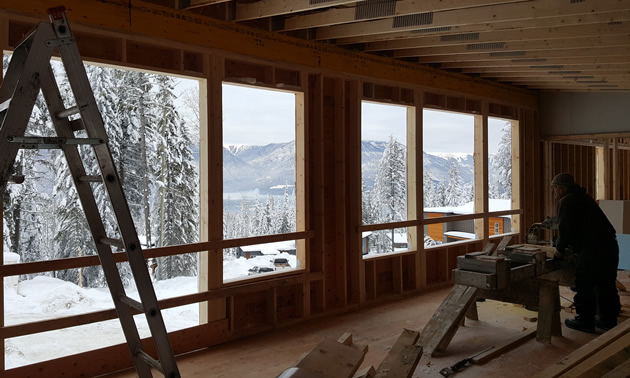 The first floor of Oso will offer 15,000 square feet of commercial space. The size of the tenant spaces will be flexible, as walls will be movable to suit varying needs. The three levels above the commercial floor will contain 48 apartments for rent, separated into two towers, one with 21 units and one with 27.
Quality of life for the tenants was a primary consideration in the design of the building.
"With two towers, we have more corner units with more natural light," said Johnson. "That improves your spirits and provides natural solar gain. The space between the towers will be a shared courtyard—a community space—and esthetically the two towers are more attractive than a solid block.
"There's definitely a need for good-quality, well-located commercial space," Johnson continued. "The number one thing that we're excited to add to the market is a new building that's very comfortable, very high-quality construction and inexpensive to heat, with a sustainable building envelope including triple-paned windows. Overall, the living experience and the store owner experience year round will be different from anything else available in Golden right now.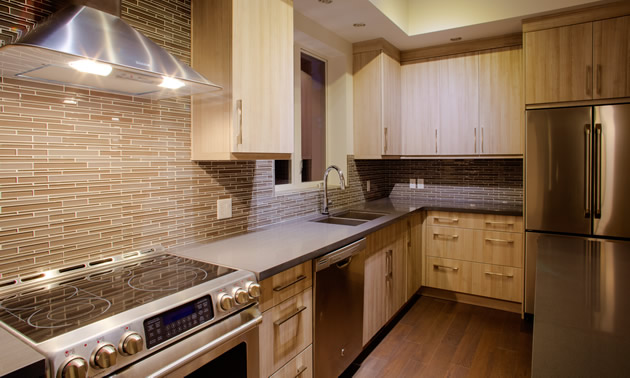 "We've partnered with BCIT in Vancouver to discuss our building practices, to create a double-walled building system that is the optimum for commercial and apartments."
Johnson said he chose the site because it's within walking distance of many amenities in Golden, including downtown shops. He plans to offer a car-share program for the residents of Golden, with two electric cars and a charging station at the back of the Oso. Car-share members will pay a monthly user fee and book their usage through their smartphones.
Johnson hopes to be able to break ground on the Oso project later this year, and given the size of the project, he expects that actual construction will take about 18 months.
"We are always improving our building methods," Johnson said. "We have proven that creating affordable homes with the latest and best building techniques does not need to cost more, and we pass on that quality at affordable rates to our clients and tenants.
"We're the owners of the building, going into the future, so we make sure it stands up. And that's a benefit to everyone."