Revitalizing Cranbrook's heart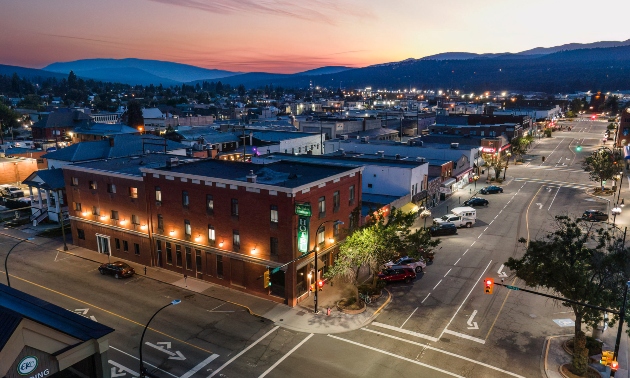 The iconic Baker Hotel's renovations are a shining example of downtown Cranbrook's vibrant evolution
As Cranbrook's downtown revitalization enters its fifth phase of a transformative six-phase plan, the city's efforts to create captivating gathering spaces for residents, visitors, and professionals are coming to fruition. Leading the charge is the remarkable transformation of the century-old Baker Hotel, which serves as a stellar example of the overall rejuvenation taking place in the city's core.
We interviewed Greg Eaton, the owner of the Baker Hotel. He revealed his motivation for investing in Cranbrook's future, and shared how the extensive renovations breathe new life into both the historic hotel and the entire downtown landscape.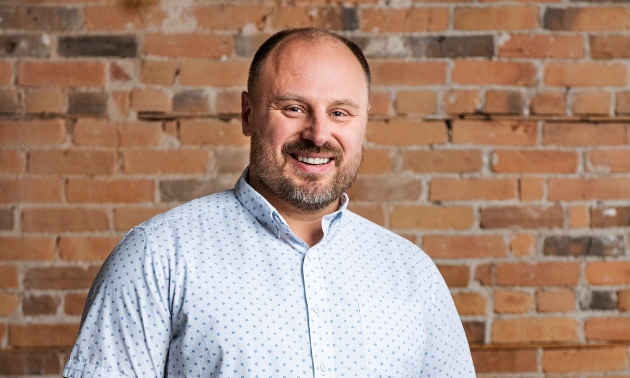 Greg Eaton, owner of the Baker Hotel - Photo courtesy Greg Eaton
What can you tell me about your new partnerships and promotional packages?
Ian Phyper is the GM of the Baker Hotel, and his marketing expertise has allowed him to forge partnerships with many local businesses. The partnerships and packages are not designed to make us money directly, but rather to support the tourism industry that is already here. The goal is to get tourists to not just stop in Cranbrook for a tank of gas and a coffee, but to get off the highway and explore our great city for a couple days. Our partnerships and packages facilitate this.
Using the Baker Hotel as the basecamp, we can co-ordinate whitewater rafting, heli-biking, horseback riding, live theatre and concerts, fly-fishing, golfing, renting an e-bike, dining and more. All of these things exist within a short drive of Cranbrook, and we can make it happen for our guests. It's a win-win.
How do the Baker Hotel renovations mirror the overall improvements that are happening in downtown Cranbrook?
It is amazing to see how much downtown Cranbrook has revitalized in the past 5 years! There are some amazing people running great businesses and investing heavily into our downtown core, and it's great that the Baker Hotel has been able to be a part of that. Having said that, we need to get more density and more people living downtown, that is what will take our downtown to the next level.
What do you think makes Cranbrook such a fantastic place to invest in?
I moved to Cranbrook 15 years ago to ski, bike and buy houses. For me, Cranbrook offers a great work/life balance. Cranbrook has lower housing prices than most other Kootenay communities, yet it has an impressively diverse and stable economy. I see business opportunities in Cranbrook everywhere I look.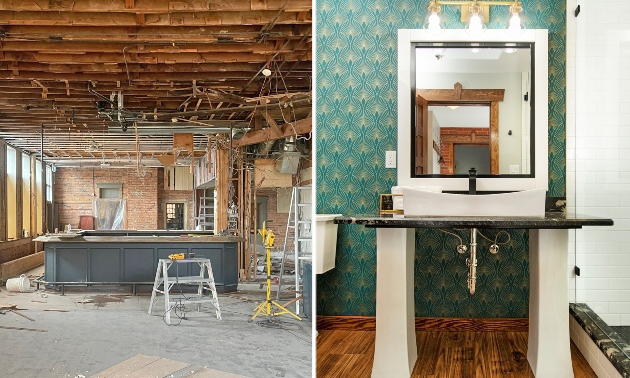 The Baker Hotel renovations have made a vast improvement on a classic heritage building. - Photo courtesy Greg Eaton
What are some key accomplishments or milestones that you've seen achieved throughout the revitalization of Cranbrook?
Every community has issues and problems and Cranbrook does also. The revitalization of Cranbrook's downtown has not "brushed" homelessness or addiction under a rug or to a different location—everyone seems to co-exist, be friendly and crime is minimal.
It's amazing to chat with people who take the time to stay in Cranbrook's downtown. For example, we recently had a group stay at the Baker Hotel with nine old Model A Fords. They were from Oregon, and they specifically try to stay in historic boutique hotels. The group wouldn't likely have stayed in Cranbrook five years ago, they would have kept driving. It feels like Cranbrook is now attracting the kind of people that take the roads less travelled, they are going on adventures, exploring new places, and getting off of the highway.
The Baker Hotel was also noted in a brand-new book called Room at the Inn: Historic Hotels of British Columbia's Southern Interior, it's a great read.
How has the City of Cranbrook helped or made this an easier renovation?
The City of Cranbrook works hard to facilitate investment in the city. They have a can-do attitude, and they try their best to push through projects as quickly as they can. Most of the city staff are only a phone call away.