Opera goes underground
Trail singer's performance hits YouTube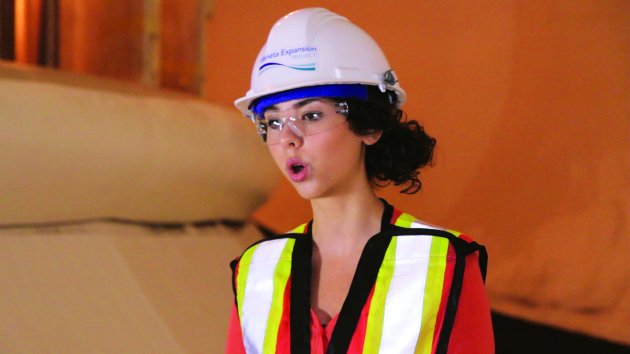 Marie Civitarese is an opera singer who is just polishing off her senior year at Purchase College, State University of New York, in New York City. In May of this year, she will have earned her bachelor of music degree in vocal performance.
She is also a Trail girl, born and raised, the daughter of Dean and Anita Civitarese. Marie studied voice with well-known voice coach Audrey Bissett during her growing-up years in Trail.
So when she was working as a summer student in the communications department at Columbia Basin Trust in the summer of 2014, Marie decided to tour the Waneta Dam Expansion Project since it was virtually in her backyard. And during that tour, the young woman was encouraged by fellow tour participants to demonstrate her vocal abilities in one of the project's scroll cases. (A scroll case is the spiral area surrounding a turbine. Water flows into a hydro station's powerhouse through the intake and enters the scroll case. The spiral shape of the scroll case gives the incoming water the spiral movement needed to push the blades of the turbine.)
Apparently, scroll cases have great acoustics too.
Everyone was so impressed that Civitarese went back to the scroll case a second time; this time, the project was to make a YouTube video.
Marie hasn't stopped singing. In fact, proud mom Anita Civitarese said her daughter has just been accepted into a masters of music program at the University of British Columbia, where she will continue to specialize in opera.
"I just put her into singing lessons (as a child), thinking she'd sing at a wedding or two," Anita said. "She just keeps going!"
Want to see and hear Marie sing? Go to youtube.com/columbiapowerorg/videos.