It's the details that count with snowbird insurance
Shelagh Redecopp has channelled her insurance industry experience into a niche business of her own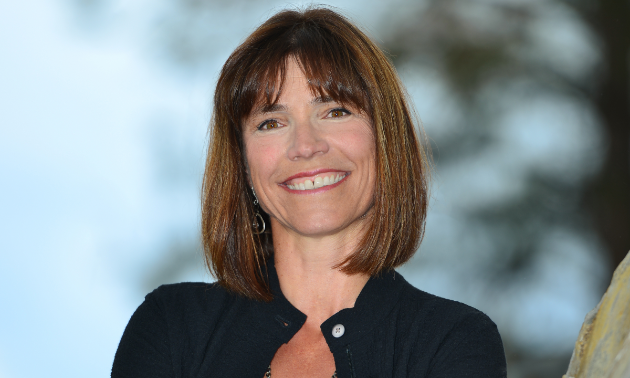 Aficionados of the local music scene in Cranbrook may know Shelagh Redecopp as one-half of the duo Sheva, which consists of Shelagh and her husband, Van Redecopp. She sings backup and plays a mean fiddle, while Van sings and plays guitar. Together, they know about a zillion songs and are an integral part of the Cranbrook music scene.
What people might not know is that Shelagh has a day job, running her own travel insurance company. As a travel insurance broker with Safe Travels, she specializes in medical and long-term-stay travel insurance for snowbirds. Shelagh is quick to explain that the prosaic world of insurance doesn't have a whole lot to do with the glamourous side of travel and says that most people would probably hate doing what she does. But as a detail-oriented person, she clearly takes great satisfaction in her work.
Travel insurance broker by day and talented musician by night—somehow it all works for Shelagh.
She kindly answered the questions we posed to her.
Could you describe your job for us?
What I do is delve into the minute details in policy wordings and try to fit each person's situation to the exact wording of that plan to give them the best coverage at the best price. It's almost like being a police detective—I spend a lot of time prodding people to remember past details about their health and getting more exact and clear about their current situation. I'm a real stickler for details and I enjoy that a lot.
What do you like most about your job?
It is very satisfying that my 20 years of experience in the world of insurance is now being channelled into my own business in an area that is truly making use of my expertise.Travel Insurance for snowbirds is a very specialized niche, and it is exciting to see how fast word spreads via satisfied clients.
What's the one best piece of advice you'd give RVers before they cross the border?
If you are not 100 per cent certain in your understanding of the plan you have purchased, seek professional services such as mine in order to review the pertinent clauses of your policy. An innocent misinterpretation of a medical questionnaire or a stability clause can cause big problems at time of claim.
Is there one common mistake that people—especially snowbirds—make when they consider insurance plans?
The one area of travel medical insurance that is exploding and causing problems for snowbirds is shopping for their travel insurance online. While it is an excellent tool for comparison, there are far too many pitfalls for most over the age of 55. So many snowbirds shop strictly based on premium and forget to find out what the pre-existing medical condition time frame is or what the definition of stability is, or they may even neglect to find out the eligibility criteria. If they are not ones to read everything through from A to Z, then (they should) consult a broker who will do that research for them.
Your company is called Safe Travels. Can you offer a couple of top tips for travelling safely, whether into the U.S. or overseas?
As far as travel medical insurance, there are three things I remind people of every single time I provide them with a policy:
Call the emergency assistance company PRIOR to seeking medical attention, even if it's something small. There are limitations in your policy if you do not do this.
Call your broker back if there is any change in your health or treatments prior to the effective date of your policy. You may no longer be eligible for the plan you have purchased.
If you have an annual plan, remember that your stability period for coverage of pre-existing conditions is prior to EACH DEPARTURE—something to keep in mind during the whole year of your travels.
You deal with insurance, not travel per se, but what travel destinations are on your own personal "bucket list"?
So many! I love Europe and haven't been to the Greek islands yet. So that is probably first on my list.
What's the best trip ever that you enjoyed?
Again, so many great travel memories. But I really enjoyed my recent trip to Barcelona where my daughter lives currently. So much history and great food!
What's the one item you never leave without when you go on a trip yourself?
Earplugs! Getting a good night's sleep makes for happy travels.
If you were to take a "staycation," what are some favourite Kootenay getaways?
I'm kind of a homebody, actually. We live in the mountains and since I like to hike and bike, we actually spend most of our "travel" time just in and around the places that are a short drive from home.