Developing a love for music
Music teacher Audrey Bisset's job comes naturally to her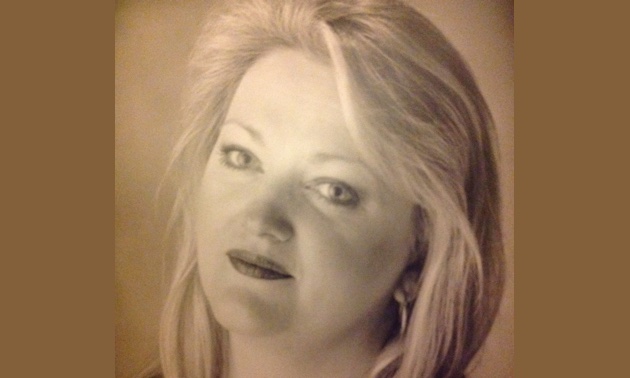 For someone who appreciates a wide gamut of musical styles, it would seem that Audrey Bisset has the perfect job. Her work essentially involves travelling from town to town helping people learn how to sing.
Bisset was happy to answer a few of our questions.
What was your first job and what did you learn from it?
The first job I had in life was working at McDonald's. I learned that if I wanted things in life, I had to work hard to get them. They sure worked us hard in those days. You were never allowed to stand around—you were responsible to find something to do. So if I were to look at how that job has helped me in my present job, it has taught me to be diligent at what I do and to always keep busy!
What aspect of being a music teacher has surprised you the most?
The relationships you develop—some for a brief time, some for a lifetime. You're not just teaching music to students that comes for their lessons. You're sharing life skills and helping them to become well­rounded individuals.
What is the best book or blog you've read in the past six months?
It's hard to name one as I like to read several books at a time, a little here and there. I am presently reading Brain Maker by David Perlmutter, I Saw the Lord by Ann Graham Lotz and Royal Scandals by Micahel Farquhar. Lastly, I am always reading articles; the most recent was an article by Michael Friedman, Does Music Have Healing Powers?
What is your No. 1 passion outside of work?
My No. 1 passion outside of music is my flower garden. I love working in the yard.
Tell us a bit about your work. Are you primarily a vocal coach; do you work with both solo singers and choirs; do you teach any musical instruments?
I travel from town to town helping people learn to sing. There are vocal coaches and there are voice teachers—I guess I can be both as I play the piano well enough and understand the different languages needed for classical singing as well as vocal pedagogy. I also teach piano lessons and am director of several choirs—the Trail Harmony Community Choir, Kootenay Women's Ensemble, the Green Choir, the Trail United Church Choir and recently the Creston Youth Choir. I love my job! I have many adult students as well as young people whom I have the privilege of teaching. I am so fortunate to have students that want to come to their lesson and learn. I make it clear to new students that I want nothing more than for them to excel to the best of their abilities. But more than anything, I want them to develop a love for music. (I also want them to) be supportive of other students but at the same time to develop a healthy, competitive attitude.
When you're not teaching music, who do you like to listen to in your downtime?
Wow, so many people and styles! Believe it or not, I grew up on country and bluegrass music, so I love to listen to it still—one of my favourite singers is Patty Loveless. In the jazz realm, I love Tony Bennett; in the pop world, too many to mention. (As for) classical and opera, I again have so many that I adore—Alessandra Marc (a voice like cream), Anne Sophie Von Otter (warm mezzo), Bryn Terfel (his diction, musicality and tone are pure perfection), Nathalie Stuzzman . . . I could go on and on!