Cheese and so much more
The French Connection Cheese Club in Golden has moved to larger premises and added a bistro to the works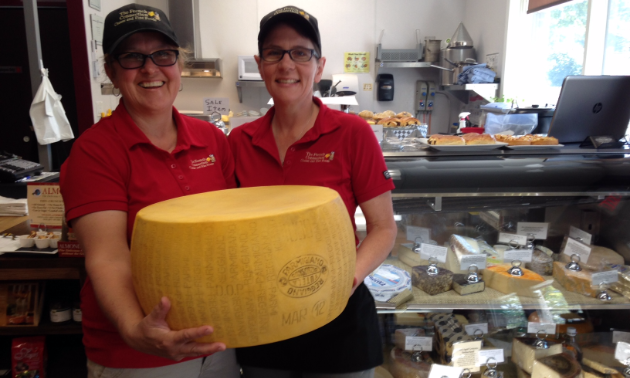 Personally, I could easily give up chocolate before I could give up cheese. So it's good to know that the French Connection Cheese Club in Golden, which formerly operated out of the Golden Municipal Campground, has been such a success that it's moved to a bigger location and added a licensed bistro to boot. We caught up with Joy Guyot who, with partner Michelle Nagy-Deak, operates the French Connection. (They still run the campground too.)
Tell us about the new location.
Our new location is uptown at Unit G, 828 - 10th Avenue South (at the lights across from the BC Liquor Store). Our location is much larger and we have expanded our cheese and fine foods selection.
What will customers find at the bistro?
We offer breakfast and lunch items, from homemade waffles to soups and gourmet grilled cheese sandwiches. Michelle has become quite the barista as well. Our iced café latte is a locals' favourite.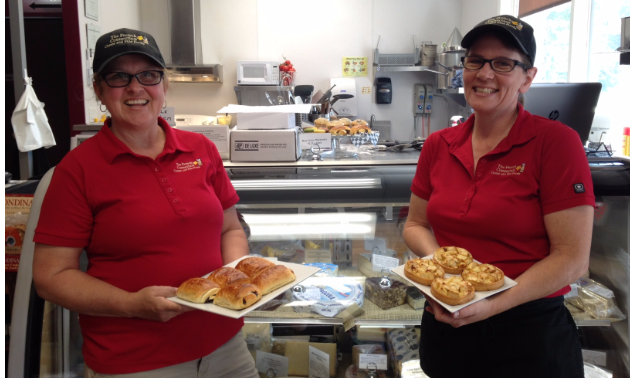 Do you have any special events planned for this fall or winter?
Later in the fall, once the campground quiets down, we are planning to do some special wine and cheese pairing events, and fondue and raclette nights. Our bistro is also available for small gatherings and office parties on the evenings we are not open. If people are looking for a gift for a foodie, we have expanded our cookware and you can build your own gourmet food baskets. And, of course, we still do plenty of cheese and charcuterie trays.
What are your personal favourite cheeses?
Guyot: Shropshire Blue—it is rich orange in colour, with distinctive blue veining and a golden crust. It is best accompanied by a good English brown ale, as with Stilton, or a rich fortified wine. I like it because it's amazing on its own and I love to cook with cheese—this one melts in a bacon potato chowder.
Nagy-Deak: My favourite is the Australian Roaring Forties, a creamy blue with lots of flavour.