Thomas Fritz
Famous Fritz Meats & Deli has brought Old World flavours and quality to the tables of Creston Valley residents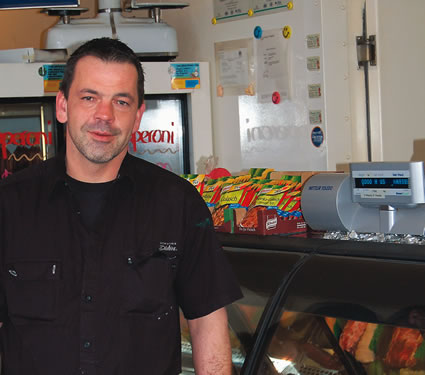 Sometimes, home finds you. Eight years ago, Thomas Fritz immigrated to Canada from Germany and lived in a number of towns and small cities in British Columbia, looking for the place where he would eventually settle. He chose Creston because of the chance to purchase a meat shop that was for sale.
"I didn't even know where Creston was," said Fritz with a laugh. "I had to look it up on the Internet."
Fritz has an extensive family background in the business—his father was a master butcher in Germany, and Fritz said the business is an homage to him.
"His dream was to have a meat shop in Canada," said Fritz. "I learned a lot from him and I'm living his dream, so I gave the shop his name—Famous Fritz."
His business philosophy is simple but effective: if you provide a superior product at a good price, people will come. Getting his business up and running hasn't been without challenges, though. Fritz had to adapt to a new culture in order to succeed. He also had to rely on ingenuity and a willingness to continually reinvest in his own business in order to get to that point.
Fritz—a lifelong entrepreneur who founded his first business at the age of 19—found that some of the equipment necessary to recreate Old World flavours didn't exist in Canada. And, as an immigrant with no credit history, funding was challenging.
"We had to improvise and work like in the real old days for a little bit until we could afford the right equipment," said Fritz. "But it's grown like a tree—you have to be
patient until the food is ready."