The Haynes family
Experience and healthy ambition are fuelling business growth and success for the Haynes family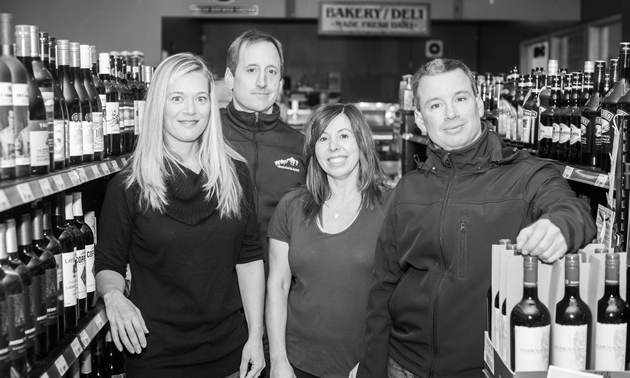 In Canada, the independently owned grocery store is almost a thing of the past. However, the Haynes family of B.C.'s Columbia Valley has a long-term plan to be among the remarkable few independents who survive and thrive in the world of corporate giants.

Wayne, Lori, Ryan and Angelina Haynes are siblings who have worked with Loblaws and Save-On-Foods Group during the past 30 years. Combining their experience with a willingness to take risks, they have created a successful grocery/retail store group in southeastern B.C.
North of 49 Markets is the parent company of the Mountainside Market stores in Fairmont and Radium Hot Springs, the Radium Liquor Store, and Front Street Market in Kaslo. The corporation has five shareholders including Ryan, who is the general manager and operating partner, and his brother, Wayne, who looks after the Fairmont operations.
Ryan told us a bit about his family's strategy and plans for the future.
What's the best business advice you've ever received?
Independent grocery store owners advised me to find an independent opportunity, which is tough in this business. My dad was in the industry for many years and he told me to be consistent in management, whether working with people or a business plan and model. He had a lot of advice for me, and I admire him for all that he did and all that he taught me.
What's the main thing you think you're doing right in your business?
Investing in a good team of people. Having a short- and long-term plan and strategy.
We've invested in our managers because we need a good strong team in order to grow. We offer competitive pay and incentives. We service the tourists and the locals, and we're involved in our communities and invest in them.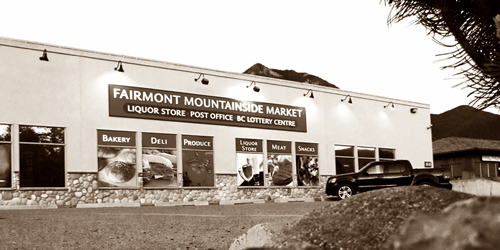 What's something specific you've done to create your success?
Building solid working relationships with our team. We have some really good programs for keeping our summer workers coming back, and we have developed some really good people out of it.
What's the biggest risk you've ever taken?
The transition from corporate to independent was a big risk, and I realized how great the risk was only after I got into it. There were about two years where I had no security and everything was at risk.
Do you have a plan for further growth?
We're in the process of putting up a 3,000-square-foot liquor store in front of Canadian Tire in Invermere. We plan to open in April of 2016. We acquired the Horsethief Creek Pub and the liquor store next to us in the Radium location for future expansion. There were recent changes in the province's laws, and we could fall into the store-within-a-store liquor store model. We needed the property as well as the license to do that, so this acquisition made sense.
Is there a book or podcast or other source of guidance that you can recommend?
Having a conversation, and most importantly, listening, is often the best tool to learn and chart a course. Networking and reaching out to successful business people, professionals and experts in business specifics will give you good information.