Suzanne Thompson
Being independent has propelled this entrepreneur to claim a spot on the 2018 list of Top 10 Business People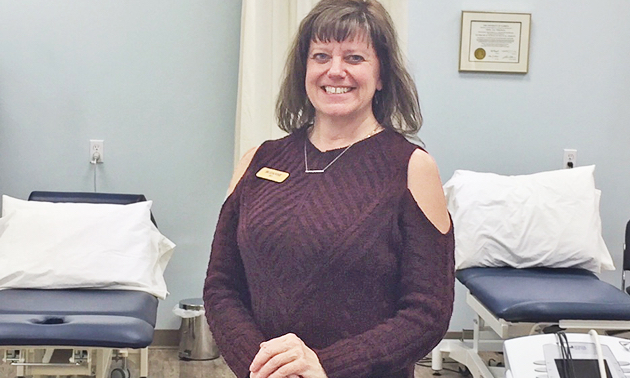 Suzanne Thompson's recognition as a Top 10 Business Person of 2018 comes as she reaches her 30-year milestone as a physiotherapist. Thompson opened Kootenay Therapy Center in Cranbrook in 2005. By gaining independence via travelling alone and developing the attitude of "what's the worst that can happen?" Thompson was able to start her business and double its size, moving it to the Baker Street Professional Centre.
Along with being consistently honoured with Kootenay Business Best of Business Awards in Physiotherapy, Acupuncture and Massage categories, Kootenay Therapy Center recently received an award from the Cranbrook Chamber of Commerce for Professional Services Excellence.
Thompson's most recent recognition came from Kootenay Business's 2017 Influential Women in Business Awards where she was nominated among the finalists.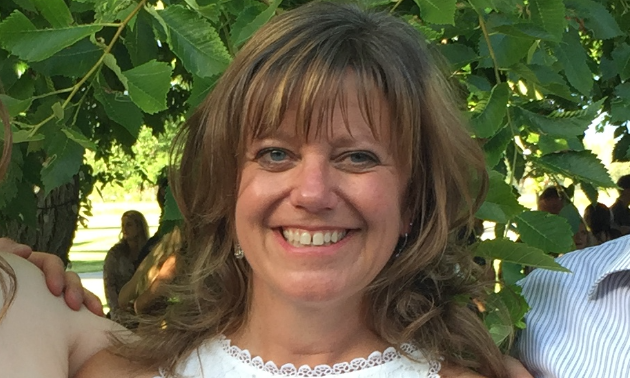 Why did you choose this line of work?
I think I grew into a health caregiver without realizing it. My mom developed breast cancer when she was only 43 and I was 15. I spent countless hours over 13 years in hospitals and clinics with her, not realizing that it would shape who I became and what I would eventually do. I initially went to university to become a teacher. I quickly realized that teaching groups of children was not what I was cut out to do. I studied exercise physiology and ended up in physiotherapy. While I have spent many years working in orthopedic physiotherapy, which I have always enjoyed, my prime area of interest as a physiotherapist is women's health. So I suppose I didn't necessarily "choose" this line of work, it was a series of opportunities that came from following a path of interest where I always had more questions I wanted answered.
What are some of your proudest accomplishments?
To keep staff happy and inspired in their work—that is an accomplishment to me. To lead them, raise my two awesome kids and complete my master's degree—those are the things I'm proudest of.
What's something interesting about yourself that not many people know?
I'm an introvert. I may be seen as energetic, outgoing, positive, bold and confident, but I'm a nerd and my social skills are learned. I was always—and can still be—painfully shy. My energy comes to me from solitude, reflection, journaling and reminiscing.
What's the biggest risk you ever took?
Moving from Winnipeg, where I was comfortable, to B.C., where I knew nobody.
At what point did you have real, tangible evidence that your business was going to make it?
I remember the day I was sitting in my waiting room taking a "time out" to read a magazine. The waiting room became full. Clients were happy and visiting while waiting. Nobody knew who I was. I wasn't the boss, the physiotherapist or anybody important at all. The person sitting next to me said, "Who do you see? The therapist that I see is great! Don't you just love it here?" I just smiled and said, "Everyone here is pretty great!" That's when I knew this business would make it. It's not just about me, it's a great team! That was a couple of years ago and I like to remember that day often.
What's changed in your business over the years, and what hasn't?
Technology and research has changed some of the ways we apply what we do as therapists—whether it is offering acupuncture, pilates, yoga, meditation and mindfulness (which have now all become much more "mainstream"), to introducing Shockwave therapy and Real Time Rehabilitative Ultrasound, to incorporating Intramuscular Stimulation or exercise techniques that are researched and considered "best practice" or "evidence based."
Rehabilitation is focused on more than just an injury site or where the pain might present itself. It is a far more comprehensive, whole person approach. Rehabilitation is also becoming much more of a team effort, working with the physicians, specialists, mental health practitioners and with a client-centred care approach.
What hasn't changed is the focus of what we do: working together with the client to meet the client's goals for health, recovery and better quality of life.
Once you have experienced some success, how do you maintain and grow your business besides just doing the same thing on a bigger scale?
The one thing that we can count on (besides death and taxes!) is change. Everything changes—even our own industries. There is a cost that comes with change but a bigger cost that comes if you don't change. Growth comes from change. Don't be afraid of change. Be aware of it, be on top of it and lead it.
What practical advice do you have for entrepreneurs?
If your goal is to just make money, work for someone else and learn to manage your personal finances well (save more, spend less).
If you are really an entrepreneur, you have to have a passion for what you are doing and be the best you can be at it. Be reflective, fair, open-minded, ready to make tough decisions, OK with making mistakes and willing to work hard. Have faith that the worst that can happen is never that bad.