Ryan Johannesen
Ryan Johannesen—with his business, Glacier Raft Company—has found success by focusing on all aspects of the customer experience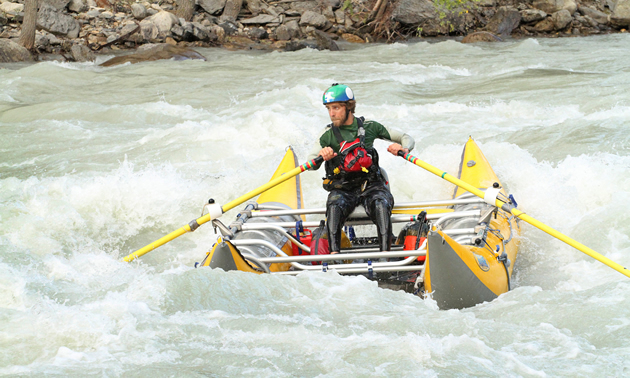 The Kicking Horse River in Golden, British Columbia, offers visitors and locals some of the most intense whitewater rafting in the province. With many rafting companies calling the river home, it takes a lot to stand out. But that's exactly what Ryan Johannesen—with his business, Glacier Raft Company—has done.
Glacier Raft won the Golden chamber's Business of the Year Award for 2012 and also won Best Adventure Experience and Best Overall Tourism Experience. Johannesen said receiving the awards was an honour, and added that a big part of the company's success comes from focusing 100 per cent on customer service and the customer experience.
"Whether that means offering little things like a video they can take home or a group gathering at the end of the trip, it's all for them," said Johannesen. "We're also really lucky because our guides have been around for a long time and are actual Golden locals. People that come out with us tend to keep coming back with us."
Johannesen, who's been in the rafting business for 12 years and who has owned the company for three seasons, said Glacier Raft's success also has a lot to do with marketing.
"It's pretty competitive on the Kicking Horse River," he said. "There's definitely multiple companies running here and people do have choices. But the most important thing is providing a great service that the customer will remember and enjoy."
To win the awards in 2012 made Johannesen feel good about what he and his staff are doing.
"It came a surprise to me to win, but it made me feel good about what we're doing in our business," Johannesen said. "It's a great thing to happen and I think a lot of it has to do with our great staff."
Johannesen loves owning the business and loves creating such memorable experiences for his customers.
"What I love most about this business is everyone is there to have fun," he said. "It's really hard not to have fun when you have guests coming here on vacation. Everyone is smiling before you even get on the water. It's always a lot of fun."