Rauni Naud
Rauni Naud is co-owner of Naud Lester Insurance and Investment Solutions Inc.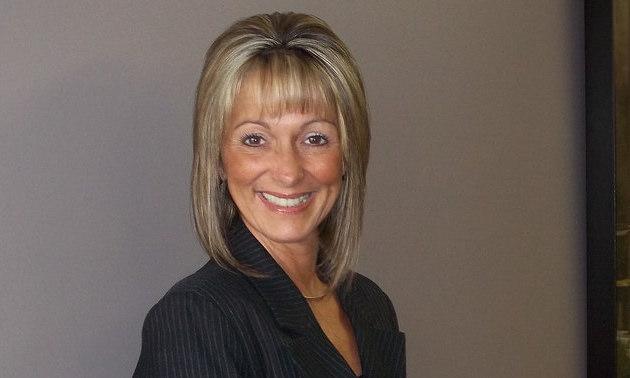 This Top 10 business leader from Castlegar can hardly contain her enthusiasm for staying current in the financial planning world, all in the service of helping her clients secure their financial future. Meet Rauni Naud, dedicated to her clients' well-being by using a holistic approach to life-long financial planning and preparedness.
What is the best compliment your business has ever been given?
When our clients trust us to take care of their financial future, they trust us with their money and feel secure with us.
What's the main thing you think you are doing right?
We build, grow and protect our clients' assets. We do holistic planning and make sure all areas of a client's portfolio are protected.
How would you define success?
Working with people you love, doing a job you love and being able to help protect people are really what success is all about.
What's the best piece of advice someone gave you?
Never assume anything, and everything always changes.
How do you stay current?
Consistently learning, reading and taking courses to understand financial products, market trends, fund directions and changes in tax laws and the financial industry. Listening, asking questions and finding out the answers you do not know.
What lesson have you learned to help you thrive in a challenging economy?
You always have to grow, learn and embrace change. You always have to be learning; you can't just sit still.
What blog do you recommend?
The Sunlife website is full of investment information.
What do you do for fun or in your downtime?
I play in my backyard—the flower garden is my sanctuary. I love the beach and traveling and spending time with family and friends.
When you were six years old, what did you want to be when you grew up?
A lawyer is exactly what I wanted to be, but life intervened.
Who is a business person that you admire?
Steve Jobs: the reason for that was his intelligence as an entrepreneur. He was a visionary and inventor.
What's the biggest risk you ever took?
Becoming a financial adviser as a single parent. Making that transition when I wasn't sure about the income, all the studying and trying to do all that was a huge risk.
What is your favourite quote?
Things are what they are, embrace chaos because things are growing and you can't grow without change.
Final thoughts:
Realistically, for anyone in business you have to enjoy what you're doing, you have to have passion for what you're doing and you have to believe what you're doing in order to succeed.