Dale Donaldson
Even after 30 years as owner of Mallard's Source For Sports in Castlegar, Dale Donaldson still enjoys every shift he works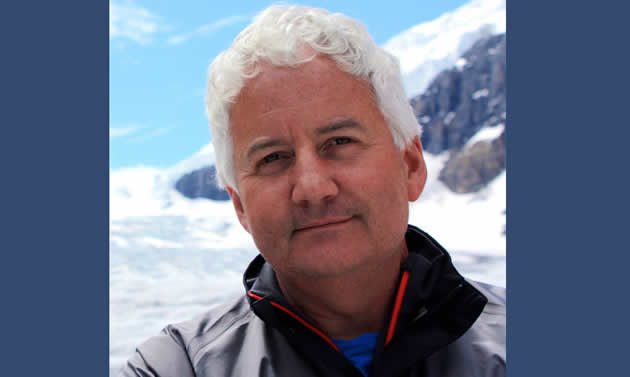 Dale Donaldson is among the lucky ones. When he first started work in a sporting goods store at the age of 15, he realized he'd found the career he wanted. At 22 years old he went on to open Mallard's Source for Sports in Castlegar and now has a location in nearby Nelson as well. Coming up on its 30th anniversary, Mallard's Source For Sports has been a long-term success. Donaldson enjoys working with his customers and is quick to point out the capabilities of his staff.
"We're consistent," he said. "We have a great staff and we have good managers. With two stores, my staff here allows me to be in a couple of different places at the same time. I think for the most part they make me look good."
The Source For Sports group has been instrumental in the promotion of the Stop Concussions Foundation and Mallard's Source for Sports is glad to check the fit and size of any helmet. The store also hosts an annual skate-sharpening day where all proceeds are donated to the Stop Concussions Foundation. For Donaldson, community involvement and an interest in the industry help to make every day a good one.
"I just enjoy going to work," he said. "My wife's been great at really supporting our business and me in particular. I think it's nice to be able to go to work and enjoy being there and interacting with our customers. I think that's probably what makes it easy."
In his downtime, Donaldson enjoys golf, skiing and hockey along with spending time with his family. He's also active in the industry outside of the store, as he's spent time on the Source For Sports board of directors and is the only Canadian on the board of directors for a sporting goods association in the United States.
It's been an interesting and busy 30 years. Donaldson is excited to continue to lead Mallard's Source For Sports forward.
"I just look forward to how (the industry) changes and how we're going to adapt," said Donaldson. "Nothing ever stays the same. There have been challenges every year for the last 30 years. The challenges we face now are different, but there's always been something. We'll adapt and I think we'll thrive as usual. Our staff has been great at changing and I think that we're going to be here for a long time."