The Nelson Adventure
The Adventure Hotel in Nelson, B.C., continues to improve and evolve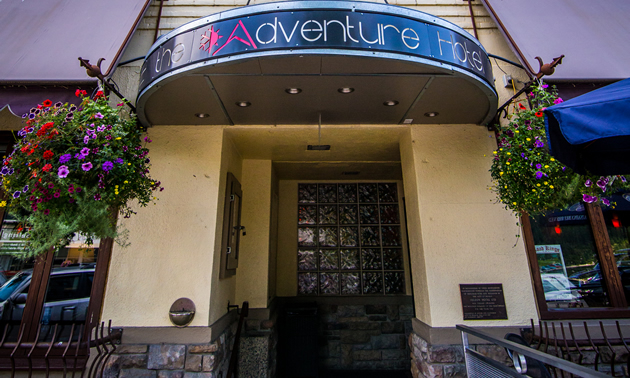 The Adventure Hotel in Nelson, B.C., has done business under this name since December 2013, but the 103-year-old building has a long and varied history. When it was built in 1913 it was named the Grand Hotel, and when updates were done 20 years later it was renamed the New Grand Hotel. However, by the end of the century the status of the hotel—then called The Lord Nelson—had deteriorated.
The current owners bought the tired building in 1999 and immediately carried out extensive renovations and improvements. In the process of reinventing the hotel and polishing its lacklustre image, they adopted its former name, the New Grand Hotel.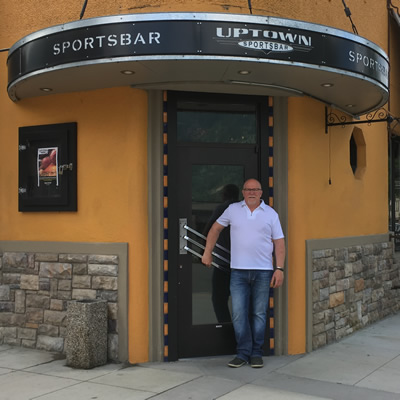 "We were looking to become a franchise hotel but couldn't find anything to fit our style, as a heritage building with rooms of various sizes," said Danny Rickaby, managing partner at the Adventure Hotel. "The Adventure Hotel was a concept that I came up with to suit our style—it lends itself very well to older buildings. The concept was mine, but there's no way I could have achieved this without a lot of good people working with me."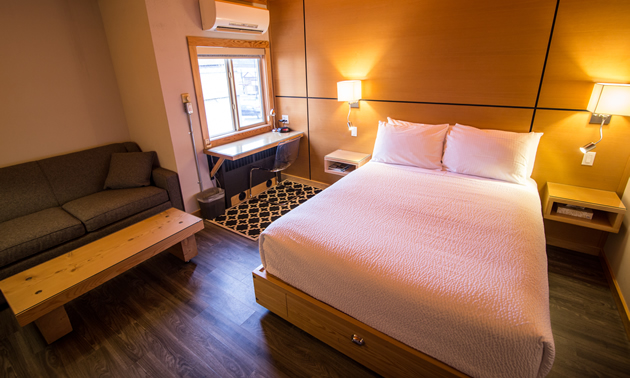 As the Adventure Hotel since December 2013, the facility offers a variety of beautifully finished rooms. Budget, economy and deluxe rooms cater to both the no-frills-needed traveller and the visitor seeking more than the basics. This attractive, European-style lodging so charmed one New Yorker that he published a positive review of the hotel in The New York Times, where he works, in December 2015.
Guests at the Adventure Hotel can enjoy food and drink right on the premises at Louie's Steakhouse & Lounge, the beautiful Empire Coffee Shop—which serves Stumptown coffee—and the Uptown Sports Bar.