Safe and secure in Trail
The key to longevity for Parslow Lock & Safe is a simple desire to help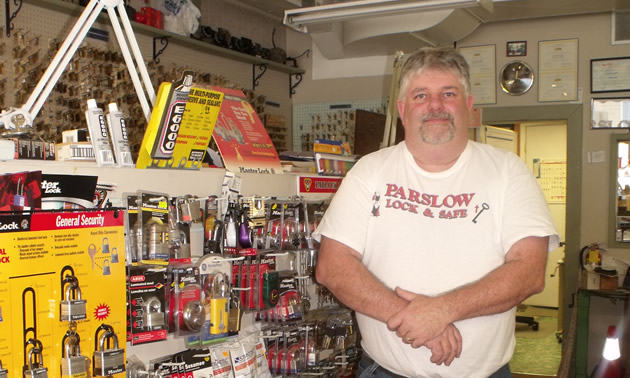 Parslow Lock & Safe Ltd. was founded in Trail, B.C., in 1947 by Alf Parslow. The business has stayed in the family through its 68 years, passing from Alf to his nephew, Vern Blair, in 1982, and then to Vern's son-in-law, Randy Smith, in 2011. Smith and his wife, Sherry, continue to own and operate the business.
"We're about helping people," said Randy. "We enjoy it. Vern has told me all sorts of stories about the extras that Alf used to do for people, and that attitude has carried on. It's how I was taught. We keep it simple and keep it honest."
That helpful attitude has extended to the security tips page on the Parslow website, where you'll find excellent information and suggestions for making your home more secure.
The expertise of the Parslow staff has grown with the times and covers more than cutting keys. Parslow's licensed locksmiths install traditional residential locks, remote keyless entry mechanisms and industrial and commercial padlock sets. They cut and program sophisticated automotive transponder keys and high security keys, and install powered handicap door openers.
Parslow's mobile services cover the communities of Trail, Nelson, Castlegar, Grand Forks, Creston and the places in between.