A century of golf in Cranbrook
The Cranbrook Golf Club is more than a recreational attraction—at 100 years old, it's part of our history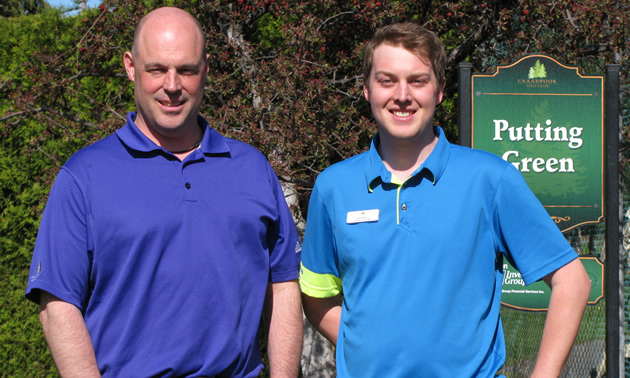 The tree-framed, green velvet perfection of the Cranbrook Golf and Country Club is the result of a full century of loving development and care. The club initially opened in 1915 as the Cranbrook Golf Club (CGC) in the area of Cranbrook known as Slaterville, and the simpler, less formal name has stuck, at least in common usage.
Five years later, the club bought 111 acres from the Canadian Pacific Railway, north of downtown Cranbrook in the area now occupied by the Tamarack Mall. A nine-hole course opened there, and the first pro, Louis Anderson, was hired in 1921. As development of the city continued and golf love grew, it became clear that expansion of the golf course at that location would be prohibitively expensive.
Land for the current location of the club was obtained on the east side of Cranbrook, and in 1948 volunteers began work on a new golf course. The club was incorporated under the Societies Act as the Cranbrook Golf and Country Club, and the new clubhouse was opened in 1954.
Lindy Mikkelsen, CGC's unofficial historian, has put together a binder that chronicles the milestone events in the club's history and includes newspaper clippings and some wonderful vintage photographs. The history binder is available for viewing at the Cranbrook Golf Club.
Cranbrook-born Paul Whittingham has been the golf pro at CGC since 2007. To celebrate the club's centennial anniversary, Whittingham instigated a membership promotion that he's calling a 100-year discount.