Smooth segue at 104
After 104 years in business, Burridge's Electrical Contractors in Revelstoke, B.C., again has new owners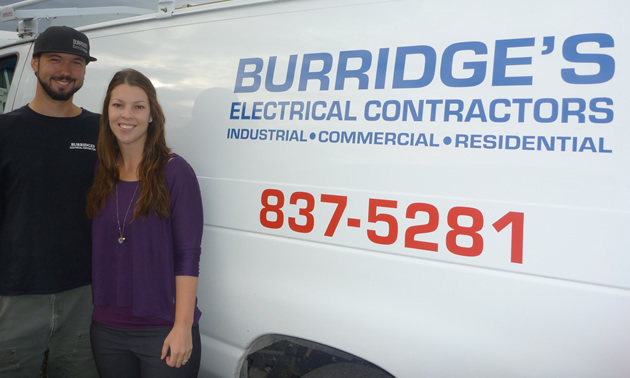 Interestingly, though husband-and-wife team Marc (MJ) Joiner and Alicia Winter are both Australian, they met for the first time in Revelstoke, B.C., about three years ago. MJ had been there for several years, and Alicia was visiting Revelstoke on a holiday from her law career. Serendipity keeps on happening.
During the five years that MJ worked for Burridge's Electrical Contractors, former owners Martin and Elaine Greenwood became like family to him. Alicia nicely completed the foursome, and the younger couple are now continuing the tradition of Burridge's as a couple-owned and -operated business.
With a year of ownership of the 104-year-old company behind them, Winter and Joiner are considering their next step. Watch for more on Burridge's Electrical Contractors as the new owners raise the business profile.