Fifty years and counting
B&F Sales & Service has been in the Tomilin family for 50 years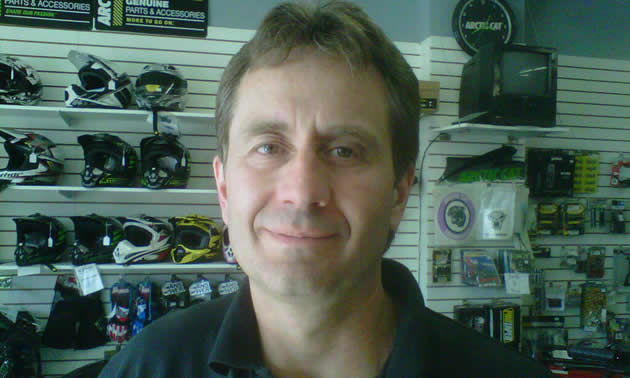 Year founded: 1963
Founded by: Bill Tomilin and Fred Markin
Current owner: Ryan Tomilin
B&F Sales & Service Ltd., in Grand Forks, B.C., is 50 years old. The founders were cousins, but the business partnership was short-lived, and when Fred Markin moved to Nelson, B.C., Bill Tomilin retained B&F.
B&F offers sales and service for recreational machines and for power equipment including lawn mowers and snow throwers.
Ryan Tomilin, son of one of the founding partners, has been working in the store since he was about 12 years old. His recreational toys are motorcycles, ATVs and snowmobiles, and he has seen a lot of changes to the technology of servicing these machines over the years.
Tomilin said that the machines have become more complex and service personnel need to have extensive training in order to diagnose and repair the problems. Fortunately, there is much training available online—a boon to service centres in small or remote communities.
Looking ahead, Tomilin plans to continue B&F's tradition of fair prices and good service in his community of Grand Forks.