Clarkson, to be continued
Well known Cranbrook photographer and businessman Brian Clarkson has retired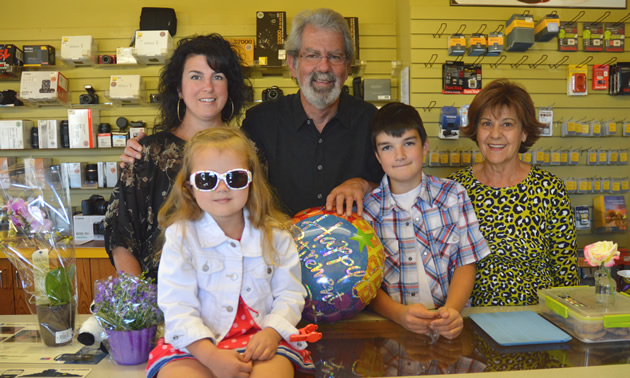 We received word on September 18 that Brian Clarkson, well known photographer and owner of Cranbrook Photo in Cranbrook, B.C., would be retiring—on September 20.
"My dad retired on his 65th birthday," Clarkson said, "and I vowed I wouldn't work as long as he did. My 65th birthday is on September 21, so I'm going to beat him by a day! I wish he was still here so I could tease him a bit. My dad enjoyed 20 years of retirement, doing what he wanted to do, and I look forward to doing the same. It feels like I'm on the threshold of something good."
Clarkson has become involved with hospice in the last year or so, and plans to spend more volunteer time with that service.
"Being in that environment is a good exercise in appreciating the ordinary," he said. "I'm going to enjoy spending time with my grandchildren and doing a lot of recreational photography."