Something for everyone
West Kootenay Tours provides everything from animal therapy to agriculture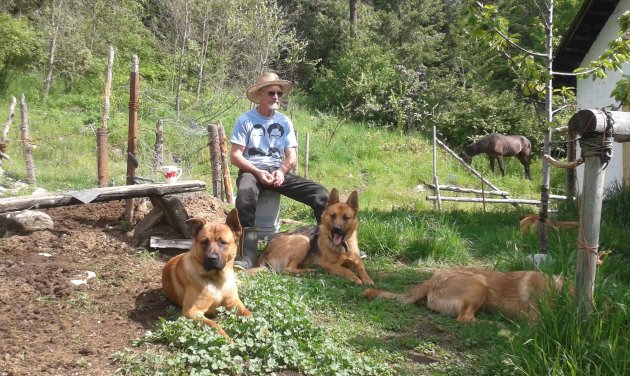 Phillip Morris takes his Castlegar business to new heights with each passing year. Established as a bed and breakfast in 2007, West Kootenay Tours stood out as a place where guests could take horseback tours. The company evolved over time, and in 2014 a new business plan was created with the help of Jessica Oliver of Fur Family Dog Training. The company has expanded its scope to include a number of other products and services.
"We are officially a farm," said Morris. "This summer we will have plants and produce available at the farm gate and/or local markets. Currently we offer trail rides and equine-assisted therapy for people with and without special needs."
With Oliver's guidance, the business has also grown to provide education and resources for working canines and their human families.
"We offer education in early canine development as well alternative adoption methods," said Morris. "Jessica and I have worked hard raising puppies to be balanced and good working dogs. We currently have three, two-year-old dogs who are ready for the next phase of their training and to be matched-up with their new best-friend and family. They would all make wonderful companions to people in a variety of industries, including the healthcare industry, who would like to have a therapy/watchdog accompany them to work."
West Kootenay Tours is situated on a picturesque 5-hectare property, which provides access to Pass Creek Falls. Morris and Oliver relish the Kootenay lifestyle and are interested in building a network of alliances with other self-sufficient farms in the area. They are willing to trade horseback rides and dog training for other services equal to their flat rate of $30 per hour.
If you would like to know more, visit the West Kootenay Tours website.