Getting clients back on their feet
Heather Lewis helps people recover from injuries with her business, Fernie Athletic Therapy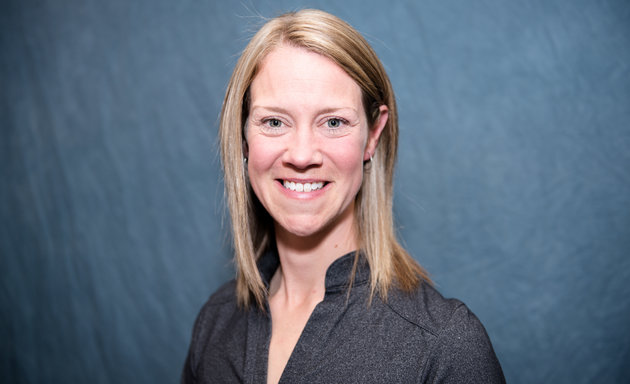 Heather Lewis is a passionate entrepreneur, and she started up Fernie Athletic Therapy with the well-being of her clients in mind. Her business is located within Fernie Chiropractic at the Rocky Mountain Health Centre, at 901 - 5th Avenue in Fernie. Lewis took some time to answer our questions, and explain the services and benefits that she and her team provide.
Please tell our readers a bit about the services you offer.
Fernie Athletic Therapy is a locally owned and operated business, established in 2006. Our certified athletic therapists are committed to offering high quality, one-on-one treatment for a complete rehabilitation of your injury. Fernie Athletic Therapy provides concussion evaluation and treatment, custom foot orthotics in association with Peak Orthotics and bracing solutions including custom fitting in association with DonJoy. Fernie Athletic Therapy is proud to work closely on and off the ice with the Fernie Ghostriders (hockey team) and also with the Elk Valley Bulls Rugby Club.
What do you feel makes your company stand out?
In 2006, when deciding to open the first athletic therapy clinic in the Elk Valley, the goal was to create a more personal and focused rehabilitation experience than other clinics were offering. The result to date is 10 years of one-on-one injury rehabilitation with proven results and a long list of satisfied clientele. The business demand quickly grew to include an additional athletic therapist in Kayla Neufeld and also to allow us to offer custom bracing, foot orthotics and concussion evaluation and treatment services. The business and services will continue to grow thanks to dedicated staff and a focus on high-quality, one-on-one rehabilitation.
What do you like most about working and living in Fernie?
Fernie is the ultimate small mountain town that has the right balance of tourism and industry that can allow small to medium businesses to succeed. When it comes to working in Fernie, that means that even though cost of living is rising, there are employment positions or entrepreneurial opportunities for the right people to allow us all to survive and/or thrive. When it comes to living here, it comes down to the family-friendly lifestyle and the mountain views. Whether you hike it, bike it or ride the chair up it, the view makes it all worthwhile.