Seed-to-vase movement is flowering in Kimberley, B.C., with Ritual Gardens
Kathryn Henry has a green thumb and a big heart, along with an ebike called Petals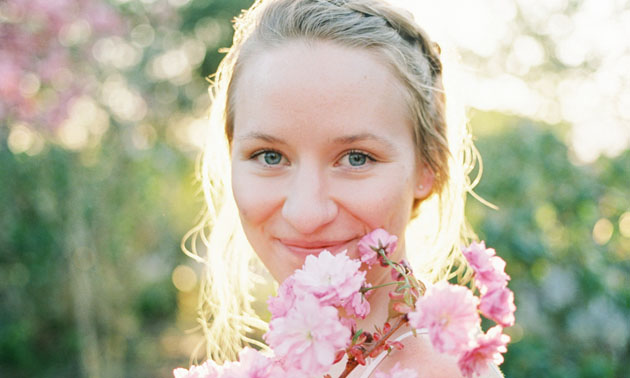 Just like the farm-to-fork movement in food, people are jumping on the farm wagon in the seed-to-vase movement in cut flowers. In both movements, the key for conscious consumers is to buy local and buy seasonal.
Kathryn Henry, owner of Ritual Gardens in Kimberley, is thrilled to satisfy the demand for locally- and sustainably-grown flowers. She started her floral business in March 2020 … yes, mere weeks before the world shut down with the COVID-19 pandemic. And she even had an ebike specially made for her deliveries.
"I'm very passionate about local blooms #grownnotflown and ecological farming practices," said Henry. "I'm currently working towards my Organic Master Gardener designation."
In addition to growing flowers, Henry cultivates kindness too.
"We take any leftover blooms to our local cemetery," she said. "Rather than pitching them into the compost, we've opted to give them purpose."
We caught up with Kathryn Henry recently to learn more about Ritual Gardens and this lady with a green thumb and big heart.
Why should people buy locally grown flowers?
The truth is the vast majority of flowers sold in Canada and the United States are imported from countries overseas. Many commodity-type flowers have been bred for uniformity so they fit into a box and hold up to weeks in transit—often losing their natural fragrance in the process. Not to mention the large amount of harmful inputs that are used on these crops. You should support your local flower farmer because our product is truly fresh.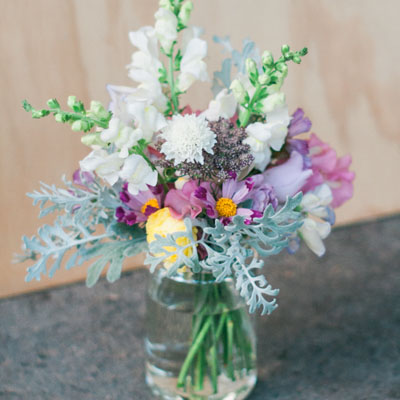 We hear all the time from customers about how long our blooms last in the vase! It hasn't travelled for days or weeks out of water in a box, nor has it flown on an airplane to get to you. Local flowers are harvested right at their peak freshness and delivered right to our customers, often on the same day.
Local flowers mean that customers can experience unique blooms that are less common than what you would find in a traditional florist or grocer setting, because we don't have to contend with long-distance transport. You get to celebrate the growing season and be more in tune with the seasonality of some of your favourite blooms. Supporting a local flower farmer means you're supporting someone who does business and lives right in your own community.
What types of cut flowers do you grow?
Ritual Gardens focuses on growing seasonal specialty cut flowers and textural foliage to create designs with an organic airy feel. We are proud to showcase varieties favoured for their uniqueness, colour and fragrance. Every single stem is grown by us, right here in Kimberley. None of our product is imported. The majority of our crops are annuals, though we are steadily adding more garden roses and perennials to the mix.
In future seasons, our peonies will mature enough for cutting (they take several years to get established). This season we will have a spectacular show of specialty tulips and narcissus (daffodils) from bulbs which were planted in the fall of 2020. They're tucked in under all of that snow right now—I can't wait!
Please describe how you use Petals—your flower eBike?
Petals acts both as my Kimberley Farmers' Market booth and also as my transportation for some deliveries around town. She was built exclusively for Ritual Gardens and hails from sunny California. She turns heads everywhere she goes. Who wouldn't smile at a bright yellow bicycle filled with blooms? Kimberley is a pretty "hilly" town so her eBike capabilities make things more manageable, and it's a more environmentally friendly way to get around.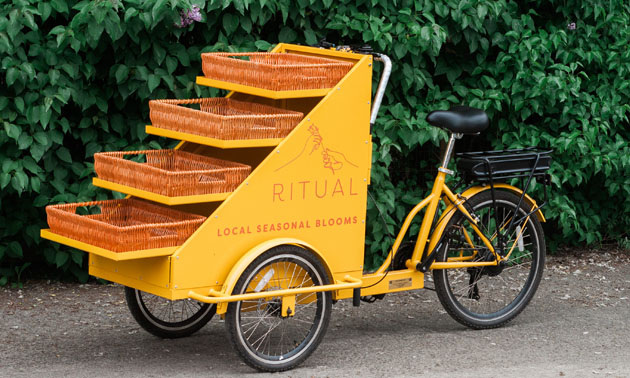 Where else can people buy your flowers?
Once our season gets underway, customers can purchase directly from our website and have the option of delivery or studio pickup.
How are your farm and your bouquets environmentally friendly?
We care deeply about our local ecology. Therefore, all of our crops are grown using responsible, sustainable farming practices. Integrated pest management, no-dig practices and improved biodiversity all contribute to improved soil health and water conservation, ultimately resulting in a superior product.
We also opt for minimal packaging on our bouquets to further reduce our input in the local waste system. We never use floral foam in any of our designs, opting instead to use mechanics that can be recycled or composted or reused.
When possible, Petals and I head out for deliveries as well.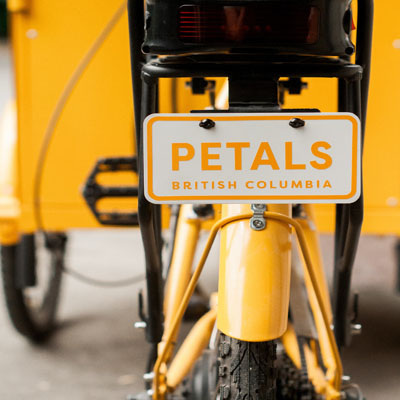 Are you noticing a trend in more people wanting to buy locally grown flowers?
I think that's been a positive thing to come from COVID-19. Consumers are seeking out locally-grown products and I'm thrilled to be a part of that. When I get inquiries, a lot of the time I'm told that people really resonated with our sustainable approach and value the way we do things. Customers are excited to showcase our blooms in their home and know where each stem came from and build that relationship with us. I see a lot of parallels to the farm-to-fork movement as I do to the seed-to-vase movement in local flowers.
What else do you offer for sale?
Aside from our beautiful blooms, I want to encourage community and self sufficiency, and make it easy for my community to grow their own food. This spring I am excited to be offering curated plant start collections—Backyard Blooms, Cocktail Garden and Kitchen Garden—taking all of the planning and logistics out of starting things from seed and making it easy for people to simply pick up their plants later this spring and plant them right into the garden. No fuss!
We also will be opening preorders later this summer for our annual seed garlic sale, with the garlic arriving in time for fall planting. I'm also working on some fun, new ideas for the holiday season. Stay tuned!