Elkford chamber appreciates its own during Business Awards 2019
Much enthusiasm and gratitude were expressed to five award recipients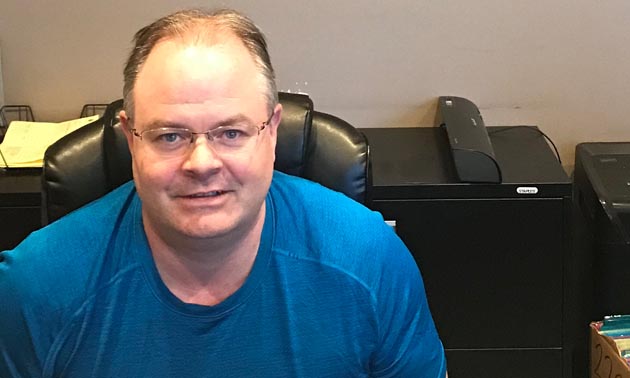 The Elkford Chamber of Commerce handed out five awards at its annual Business Awards Gala on October 17, 2019.
Elkford residents actively supported the nomination and voting processes, and over 120 people attended the awards banquet.
Congratulations to the following winners:
Business of the Year: Elkford Drug Store
For the third year in a row, the Elkford Drug Store was awarded Business of the Year. That should tell you how much this store is appreciated by the townspeople.
Owner Ahmed ElMaddah's story of immigration to Canada from Cairo, Egypt, to land in Elkford is inspiring.
Industrial Business of the Year: Bears Paw Contracting
Bears Paw Contracting provides a wide range of equipment and labour services to the mining industry. The company's heart lies in training. According to their website, "We help people, especially young workers, get the skills they need to secure well paying jobs in the mining industry, and we do so in a way that provides our clients with skilled work and reliable service."
Owner Ian Benson is an impressive and generous businessman, which earned him a spot on the list of the Kootenay Business Top 10 Business People for 2019.
Customer Service Award: Elkford Drug Store
Non-Profit of the Year: Elkford Arts Council
With an impressive array of workshops and classes, the Elkford Arts Council supports the social well-being of every community member through the use of art. It provides a vibrant community art centre—the Elkford Arts Studio—and offers art classes and drop-in hours for all ages.
Volunteer of the Year: Annette Sheppard
Annette Sheppard is an active member of the Elkford Arts Council, involved with the Youth Art Program, among others. One of her talents lies in macrame, and she offers workshops to create macrame feathers and a macrame tree of life.