Ian Benson, Bearspaw Contracting
Ian Benson's business interests are diverse and far-reaching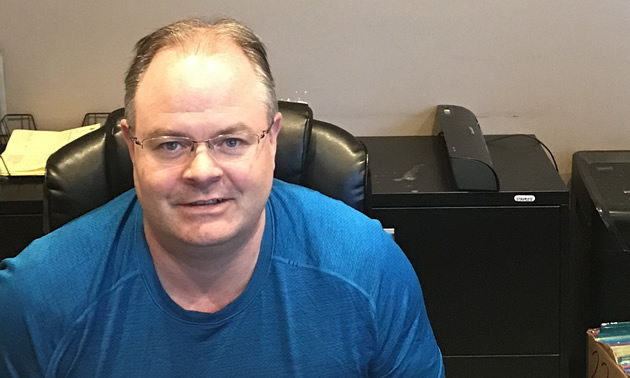 Ian Benson of Elkford said that the biggest risk he ever took was leaving his secure employment with Teck and going into business for himself. Now, with interests in a number of thriving businesses, he's pretty sure that was a good decision.
Benson owns Bearspaw Contracting in Elkford and several other companies that are spread between Ontario and Vancouver Island. He is involved in the diverse sectors of mining, hospitality and property development and is included on this magazine's list of Top 10 Business People for 2019.
We wanted to know more about Benson and his success, so we asked him a few more questions.
Why did you choose to start Bearspaw Contracting, and what are some of your proudest accomplishments?
I was a Teck employee for 18 years, and I saw a lot of companies come and go. My goal was to have a business that kept money in the valley to help develop the communities. The fact that I have accomplished that is one of my proudest achievements.
Bearspaw Contracting has a fluctuating roster of about 85 recruits, and most of them work on mining properties throughout the Elk Valley, where they get their safety training and other training for an assortment of jobs in the mining industry.
Many of the people we recruit through Bearspaw are given the opportunity to show Teck first-hand their work ethic, and that exposure can provide them with opportunities to be hired by Teck as permanent employees. So that's a good thing—it means we're doing a good job.
Another thing I'm proud of is the Bearspaw Community First Society that I and my former partner, Len Gostick, started. The Society has raised just under a half-million dollars and has donated money to projects in Elkford and Sparwood. It recently gave $150,000 to the Elkford Women's Task Force Society, which supports some wonderful programs from Elkford to Jaffray.
I love the Elk Valley and the whole East Kootenay. I just want to see Elkford be successful.
What's something interesting about you that people might not know?
I have just been asked to join a Calgary-based committee that raises money for Olympic athletes, and I am very excited about this. This organization was formerly Gold Medal Plates, but has recently changed its name to Canada's Great Kitchen Party.
What advice would you give to aspiring entrepreneurs?
Work hard, put your hours in, stick to your dream. You and your family will have to make sacrifices, particularly losing out on having time together, and you somehow have to reconcile with that. We all want to have balance, and there's no equation that's right or wrong—you just have to find what works best and what you can live with.
There are a lot of things I love to do that I've put aside for lack of time. It's okay because I have such a passion for my work, but I do see that making time for those things would help with the issue of balance.
What particular characteristic would you call your superpower?
My passion for team. When you take the love and the strength of team into your business, you will become successful. To take the whole team with you when you achieve success is just the best thing.
For me, it's been an incredible journey.