Christina Lake Fire and Rescue Charity Golf Tournament
Join Christina Lake Fire and Rescue June 23, 2018, for a round of golf, dinner and prizes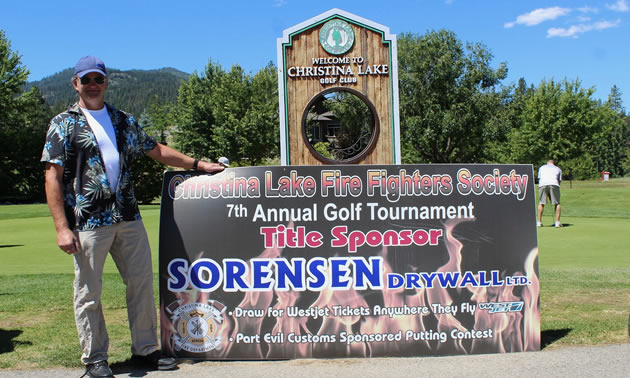 FOMO is a thing: It means Fear Of Missing Out. Well, you won't want to miss out on the Christina Lake Fire and Rescue Charity Golf Tournament. On June 23, 2018, Christina Lake Fire and Rescue will host this charity golf event at the Christina Lake Golf Club to raise funds for community projects including Christmas hampers and youth programs.
"I care about the next person," said Rob Sorensen, owner of Sorensen Drywall Ltd. and major sponsor of the tournament. "I try to give back to the people in our community. My volunteering is 20 times return on what I give. The money raised will go to the community, equipment upgrades, food hampers and to the people who need a hand."
Community and geography drive the equipment and personnel needs of the fire department. In Christina Lake this means volunteers are equipped and trained to handle everything from structural fire suppression to first response and water, land and high-angle rescue. Each volunteer crew member is equipped to handle each role from driving pumper trucks to firefighting and responding to medical emergencies. Christina Lake Fire and Rescue averages 100 emergencies a year including on-road motor vehicle collisions and mishaps from off-road adventures.
The fire department maintains an impressive array of pumpers, trucks and 4x4 on- and off- road vehicles to help deal with whatever they might be required to respond to. The Christina Lake team has a 20-minute lead on the nearest ambulance service and they make those minutes count in rescue and medical aid situations.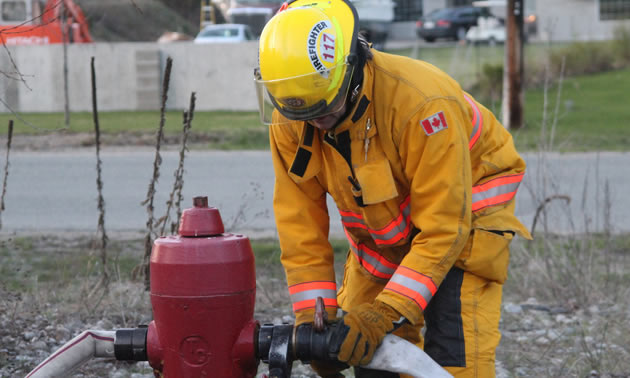 Sorenson said there are five reasons to join the charity event:
1. Participate in a fun family event.
2. Give back to the community.
3. Meet the firefighters. (You can sit in the fire truck driver's seat too.)
4. Connect with the people in the community.
5. Enjoy a round of golf and dinner with friends.
Christina Lake Golf Club is well equipped to host this golf tournament.
"Christina Lake's top nine plays like a U.S. Open style course, and the bottom nine features defined fairways lined with stands of pine," said club golf pro Kevin Maffioli. "It plays like two completely different courses."
Volunteer fire and rescue members give members of the community everything they have when people most need it. A charity event like this helps build relationships, raise the profile of their good work, and generates some money to fund some other important work.